Big 12 News
How to Watch: College Football Playoff Rankings Show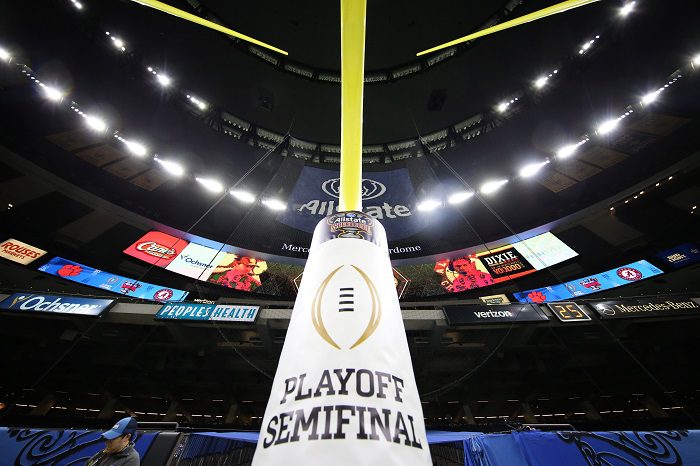 The college football season is flying by as we enter the final month of the regular season. That means it is time for the College Football Playoff Committee to reveal its initial Top 25 rankings.
The first release of the 2022 College Football Playoff Top 25 will be on Tuesday, November 1 at 6:00 PM CST on ESPN and streaming online and on the ESPN app.
This is the first of six College Football Playoff ranking show. The Top 25 will be updated and announced weekly on Tuesdays until the final Selection Day on Sunday December 4th.
The Big 12 Conference should expect at least three teams to be ranked. TCU is undefeated at 8-0 and ranked No. 7 in the AP Poll, while Kansas State came in at No. 13 this week, and Oklahoma State at No. 18. Texas was just outside the Top 25, garnering the most votes of any team not ranked.
The Fiesta Bowl and Peach Bowl will serve as the semifinals this year, with the National Championship Game being held on January 9 in Los Angeles at SoFi Stadium.
The winners of each of the Power Five conferences (ACC, Big Ten, Big 12, Pac-12, SEC) are guaranteed at least a spot in one of the four New Year's Six bowls that aren't affiliated with the Playoff, as well as the top-ranked conference champion from a non-Power 5 league. The Cotton Bowl, Orange Bowl, Rose Bowl, and Sugar Bowl will make up the rest of the New Year's Six games.