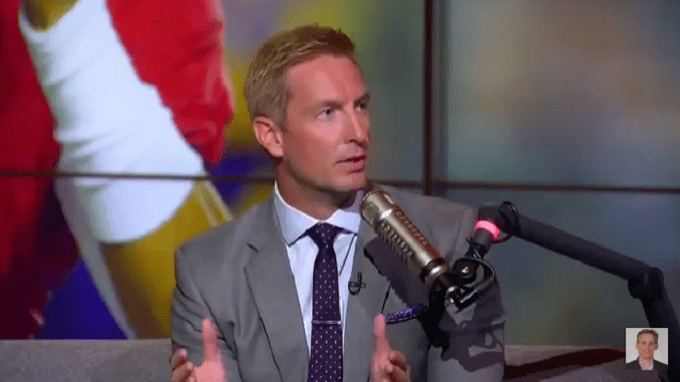 The first College Football Playoff rankings came out on Tuesday night and the TCU Horned Frogs came in at No. 7.
We pointed out that TCU had a better strength of schedule and strength of record than Georgia, Clemson and Michigan, but those three were ranked ahead of the Horned Frogs.
It's not a surprise that TCU got short-changed by that committee, as Horned Frogs fans remember the end of the 2014 season all too well. However, it's good to see some in national media come to TCU's defense.
Enter: FOX Sports' Joel Klatt.
Klatt tweeted out that TCU was snubbed by "brand bias".
Klatt is spot on with this.
TCU trailed the Top 6 ranked teams in the country, who are, in order, Tennessee, Ohio State, Georgia, Clemson, Michigan and Alabama.
Sonny Dykes and the Horned Frogs will have a chance to add another win to their tally this weekend against Texas Tech in the West Texas Championship, where the two teams will battle for the Saddle Trophy.
TCU was not alone as a Big 12 team ranked, as Kansas State, Oklahoma State and Texas joined them; the Wildcats were ranked No. 13, the Cowboys at No. 18 and Texas coming in at No. 24.