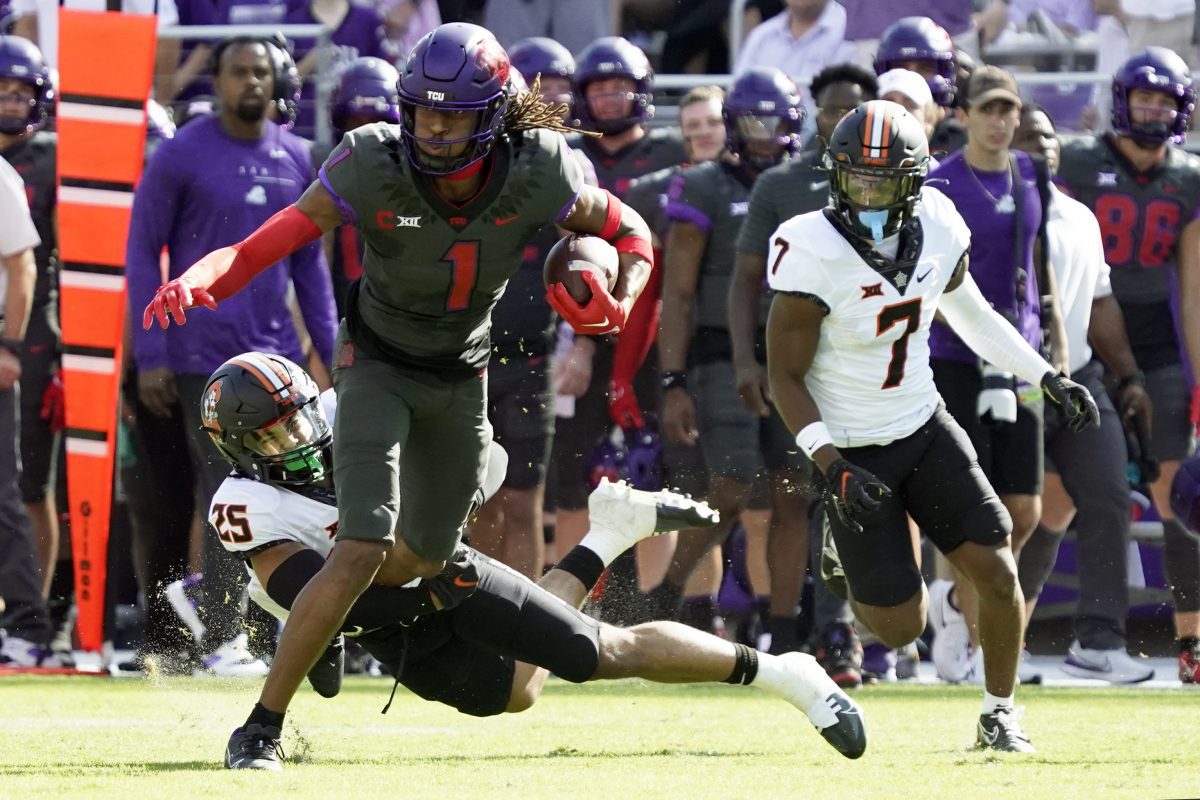 The first College Football Playoff rankings of the 2022 season were released on Tuesday, and the TCU Horned Frogs led the way for the Big 12, coming in at No. 7 the initial rankings.
TCU was not alone, however, as Kansas State, Oklahoma State and Texas joined them; the Wildcats coming in at No. 13 and the Cowboys at No. 18 and Texas coming in at No. 24.
Despite TCU's strength of record sitting at third-best in the country and a perfect 8-0 record, the Horned Frogs were disrespected by the Playoff committee, which is nothing new if you've followed the Big 12 for any length of time.
TCU trailed the Top 6 ranked teams in the country, who are, in order, Tennessee, Ohio State, Georgia, Clemson, Michigan and Alabama.
Sonny Dykes and the Horned Frogs will have a chance to add another win to their tally this weekend against Texas Tech in the West Texas Championship, where the two teams will battle for the Saddle Trophy.
Meanwhile, the Kansas State Wildcats were the highest-ranked two-loss team and are coming off their biggest win under Chris Klieman, a 48-0 win over Oklahoma State. Now, K-State will shift its focus to Texas, whom they will play on Saturday in Manhattan.
Oklahoma State is coming off the aforementioned brutal loss to the Wildcats, but still come in inside the Top 20 at No. 18. And then the Texas Longhorns, fresh off a bye week, are 5-3 after their loss to Oklahoma State two weeks ago. The Longhorns were not ranked in the Top 25 AP Poll this week, but the committee gave their resume more credit and put them in their initial Top 25.