Baylor Bears
Big 12 Football Bowl Projections Entering Week 10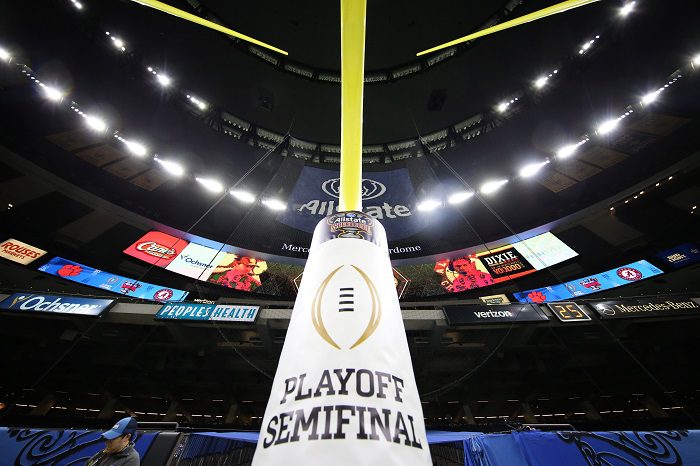 We are now nine weeks into the college football season, and it is time to start thinking about bowl games. There are still plenty of important games to get through and a whole month of season left, but it is never too early to start thinking about the postseason.
Jerry Palm from CBS Sports recently released his latest college football bowl projections. It is always interesting to see how things change from week to week but here is what he currently has listed for the Big 12.
Sugar Bowl
TCU vs Alabama
Well, take a look at this. Finally, for the first time this season, TCU gets some respect in these bowl projections. For weeks, the Frogs were picked to go to the Alamo Bowl and now they are in a great spot to make an NY6 bowl game with their 8-0 record. This would be huge for Sonny Dykes in year one.
Alamo Bowl
Kansas State vs UCLA
As TCU moves up so does Kansas State. Last week they were projected to go to the Liberty Bowl, and they take a step up to the Alamo Bowl. Even with two losses on the year, if the Wildcats can win out then they may be able to take that Sugar Bowl bid away from TCU
Cheez-It Bowl
Oklahoma State vs Syracuse
After the game against Kansas State, I don't think many Oklahoma State fans would disagree with this team going to the Cheez-It Bowl. It is not a bad bowl game by any means, but I thought this team could do better.
Texas Bowl
Texas vs Mississippi State
The good news is that this game would be 85% Texas fans at NRG Stadium. The even better news is that Texas has some big games coming up that could launch them into a better bowl game.
Liberty Bowl
Baylor vs South Carolina
This spot feels right for Baylor. They already have three losses on the year, and I don't see them making it much further than the Liberty bowl at this point. Maybe they can get into the Texas Bowl, but it depends on where Texas ends up as well.
Guaranteed Rate Bowl
Oklahoma vs Wisconsin
This is certainly not the bowl game Oklahoma fans expected to be going to, but this is kind of a lost season at this point due to the 0-3 start in conference play. Let this year be a rebuilding year and get back at it next season.
First Responder Bowl
Kansas vs UNLV
Kansas has been sitting at five wins for a while now and they just haven't been able to win another. The good news is that they will have four more chances to win another game to finally get back to a bowl game.
Cure Bowl
Iowa State vs Georgia Southern
I am a little shocked to see Iowa State still projected to get to a bowl game. They are 3-5 with four games left in the season. I have a tough time seeing them win three more games this season to get to six wins.