featured
FOX Could Hold Up Potential Big 12 Expansion: Report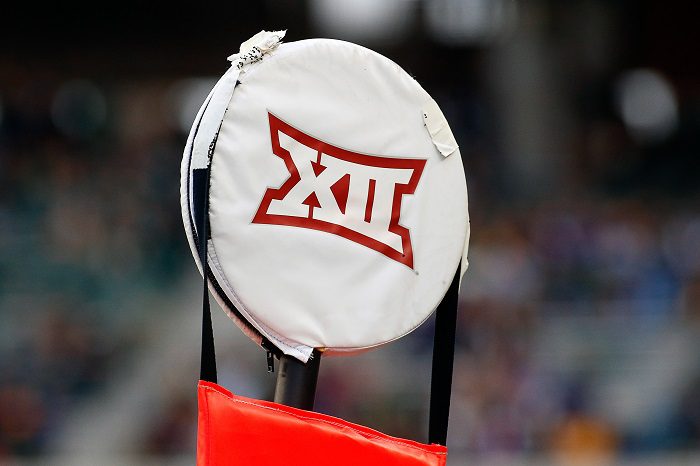 On Sunday, the Big 12 and its television partners, ESPN and FOX, agreed to a new six-year media rights agreement, according to the Sports Business Journal.
The deal is worth a total of $2.28B, an annual average of $380M, according to sources. The Big 12 has two years remaining on its current deal, which runs through the 2024-25 season at an annual average of $220M in its final years. The new six-year extension runs through 2030-31.
Despite reaching a new deal with its existing partners, the Big 12 isn't shutting down the idea of expansion, and it might have some incentive to do so from one of its partners, according to recent reports.
The Athletic recently published an article detailing the Big 12's new deal, and within the fine print lies an interesting pro rata clause in the event of expansion.
"A pro rata clause is expected to be included in the Big 12's extension with its network partners, multiple conference sources said, which would aid the conference if it pursues additional members. Yormark said in July the Big 12 is "open for business" and exploring its expansion opportunities. The Athletic previously reported that the league has talked with six Pac-12 schools: Arizona, Arizona State, Colorado, Oregon, Utah and Washington."
Andrew Marchand of the New York Post also dove into the fine print of the contract but had a different perspective of what it might mean for the Big 12.
Here's a look at what Marchand had to say in an episode of The Marchand and Ourand Sports Media Podcast.
"In the ESPN part of the deal, if the Big 12 was to bring schools, or a school, from a Power Five conference, there's only one conference that you could probably steal from at this point, that would be the Pac-12," Marchand starts. "If they were to bring in a Pac-12 team, then that is where the pro rata comes in. [ESPN] would pay just as much, per team, they would add that value to what they're paying now if you brought in, say, for example, Arizona or an Arizona State."
Then, things take an interesting turn, as it appears that FOX might have reason to block the Big 12 from adding more teams.
"I don't think FOX is in alignment with [paying the same amount, per team, for expansion teams to the Big 12]. That makes some sense since ESPN is gonna be getting the better games, so if they added better teams, that would probably favor ESPN.
"The question is, if that were to happen, what happens? There's a little bit of gray area here and that really affects where college football is going. If you add a Pac-12 team and you get the same amount of money, then expansion makes a lot of sense for the Big 12. If you're only gonna get, say 63% of that $380M, then how does that work?"
There are still all kinds of potential changes on the horizon in regard to conference expansion, but this move by the Big 12 at least gives them stability and a solid foundation to stand on, while the Pac-12 is seemingly looking for a lifeline at this point.