Big 12 News
Oklahoma State Punter Tom Hutton Announces End to his Career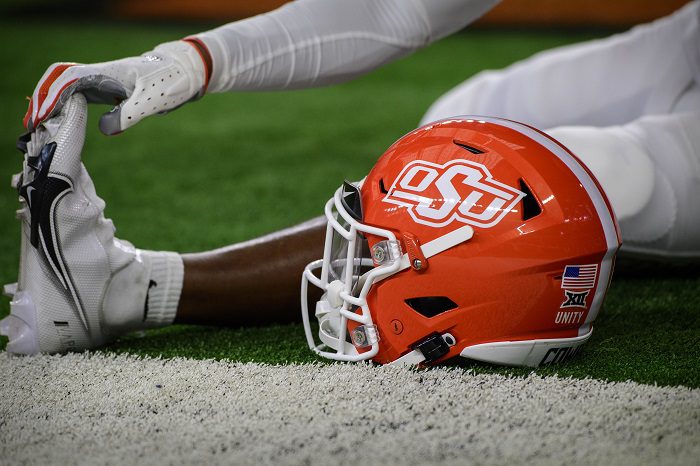 Oklahoma State punter Tom Hutton, a 32-year-old native of Australia, announced on Instagram Tuesday evening that his career in Stillwater has come to an end.
Hutton suffered an injury in the fourth quarter of the Cowboys' 48-0 loss to Kansas State on Saturday, which forced him to leave the field and never returned.
"That's a wrap," Hutton said in his Instagram post.
Hutton, a fourth-year senior, had one more year of eligibility remaining but he has made it clear that home is calling to him and he will return to his native country after he finishes out his final semester of school this spring.
Regardless of position, Hutton was the most experienced player on Oklahoma State's roster, starting every game from his freshman year in 2019 until the final game of his career last weekend. Now, the oldest active FBS player in the country is hanging up the cleats.
Hutton was one of the best punters in the nation in 2022, ranking seventh nationally with 18 punts downed inside the 20-yard-line this season. Over the span of his career, Hutton improved his average each season, coming from 38.7 yards per punt as a freshman to 43.8 ypp in 2022.
With Hutton gone, Oklahoma State will turn to redshirt freshman walk-on Logan Ward. While he is inexperienced, it appears that he has a strong leg. Ward attempted two punts against Arkansas-Pine Bluff earlier this year and averaged 57.5 yards per punt, with a long of 63 yards.
"I feel comfortable with him coming in and punting," Oklahoma State head coach Mike Gundy said on Monday. "Now, he's inexperienced. Kind of the same thing we were talking about with a quarterback. A little bit different than quarterbacks because it's more magnified, but I feel good about Logan if he has to come in and punt. He's done a good job at practice and worked hard, done a good job, and I'm comfortable with him."
Hutton won't be the last Australian punter to come to Stillwater, as 2023 commit Hudson Kaak is committed to the Cowboys and ranks as the No. 3 punter in the class.