Big 12 News
Kansas Lands 2023 Three-Star CB Jameel Croft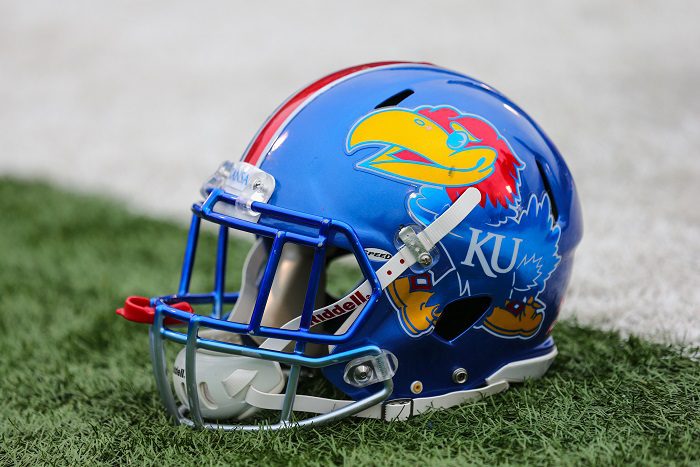 The Kansas Jayhawks got some good news on Thursday as they landed a commitment from 2023 three-star cornerback Jameel Croft.
Croft, a native of Detroit, Michigan, is currently a senior Martin Luther King and has garnered attention from all over the Midwest, picking up offers from 20 Division-I programs.
Croft announced his commitment to the Jayhawks via Twitter.
According to 247Sports' Allen Trieu, Kansas is getting quite a steal by landing the 6-1, 185-pound cornerback over a slew of competitors.
"With several of King's wide receivers graduating, [Croft] has really stepped up on offense and been a big play guy," says Trieu. "He has shown better top-end speed than we remember from other years, getting deep and taking tops off a defense and also being able to run after the catch.
"On defense, which is where we see him playing in college, he has had several interceptions including two returned for touchdowns. We have seen him play both corner and safety and with his size and skill set, could continue to play either in college
"This is a steal for the Jayhawks."
Croft chose Kansas over schools such as Tennessee, Kentucky, Pittsburgh, West Virginia, Syracuse, and Purdue among others. His commitment gives Kansas 11 pledges for the class of 2023, ranking 10th in the Big 12 and 80th in the cycle.