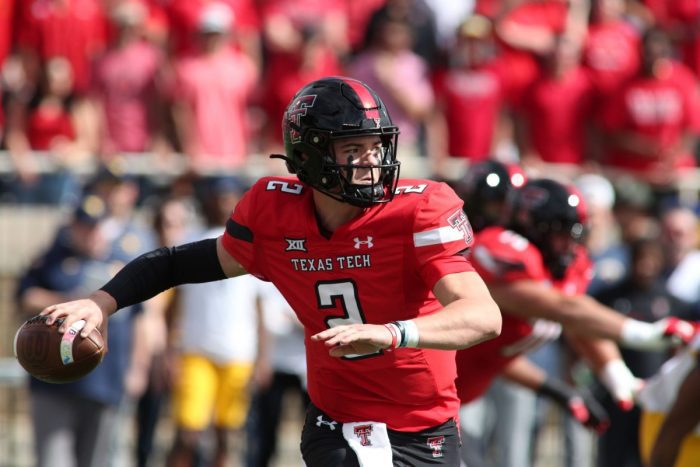 The Texas Tech Red Raiders are headed to Fort Worth to take on the TCU Horned Frogs this weekend and are currently 8.5-point underdogs in that game.
It doesn't take long to look at the facts and see why, as TCU sits at a perfect 8-0, while Texas Tech is 4-4 and is coming off a blowout loss to the Baylor Bears.
However, folks are seeing Texas Tech get all those points in an underrated rivalry game, and they've been willing to put their money in on the Red Raiders to keep this one close.
According to BetOnline, Texas Tech is the third-most wagered underdog this weekend with 64% of the bets on this game going towards Tech to cover the line.
The second-most wagered underdog in the country this week is LSU, who is getting 13.5 points against Alabama, but 67% of the bets are the Tigers to cover at home.
Tennesee is the most-wagered underdog of the week with 79% of the bets on their game against Georgia coming in for the Vols to cover the eight-point spread.
Texas Tech and TCU will kick off at 11:00 a.m. CT on Saturday and you can catch the game on FOX following the festivities of Big Noon Kickoff.