Big 12 News
Behren Morton to Start for Texas Tech vs. TCU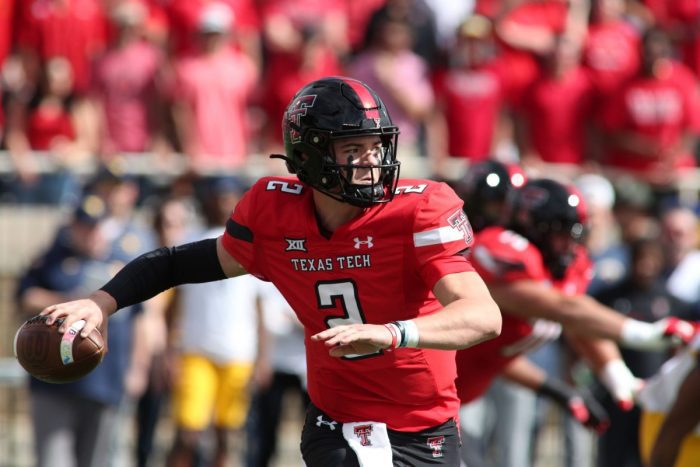 We can put any quarterback controversy to bed, for now, in Lubbock. With Texas Tech set to take on TCU on Saturday in Fort Worth, it was confirmed that Behren Morton would get the start, according to Mike Craven with Dave Campbell's Texas Football.
There were some questions during the week following Texas Tech's 45-17 loss to Baylor in Week 9.
Texas Tech used three different quarterbacks last week. All of them ended up turning the football over but the rotation was unpredictable. Behren Morton struggled the entire first half, yet he was never pulled out of the game. After Morton led the Red Raiders to back-to-back touchdown drives, he suddenly was benched for Donovan Smith who ended up throwing an interception immediately.
Once that happened, Behren Morton went back in the game and threw another pick. Then it was Tyler Shough's turn, and he threw a pick six on his first pass attempt. Despite the mistake, Shough would stay out there for the rest of the game.
Texas Tech vs. TCU kicks off at 11:00 a.m. CST on FOX.