TCU Horned Frogs
TCU Assistant Coach Trolls Joey McGuire for 'Everything Runs Through Lubbock' Video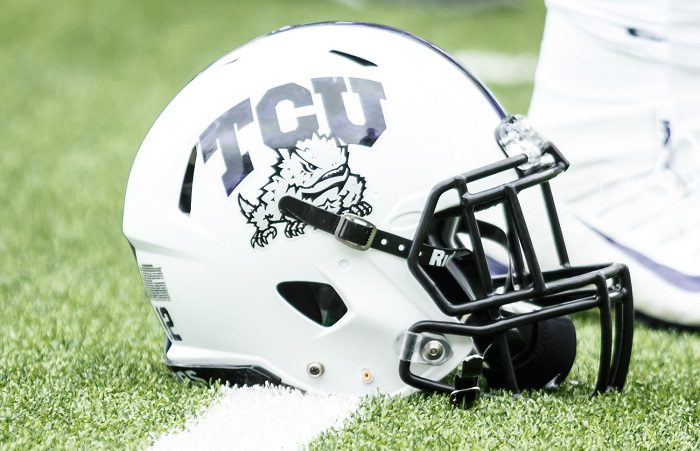 TCU didn't look great, but did enough to pick up a 34-24 win over Texas Tech on Saturday. And as the rivalry continues to build between these two teams, TCU assistant coach Eron Hodges had some fun at Tech's expense after the game.
Hodge brought up the video of Joey McGuire following the Red Raiders' win over Texas earlier in the season in which he said, "The country's going to find out, everything runs through Lubbock!"
Texas Tech is 1-4 since those comments, and Hodges, along with others, haven't forgotten.
Here's the video he shared on Twitter after TCU's win.
As for the game, Tech was trailing 20-17 early in the fourth quarter as the defense was playing great and confusing Max Duggan all afternoon. And with the ball on their own 36-yard line, and without starting QB Behren Morton, Tech went for it on a 4th and 2 and it resulted in a turnover on downs. TCU scored a touchdown three plays later on a 23-yard connection between Duggan and Derius Davis.
On the very next drive, Texas Tech also went for a 4th and 4 from their own 45-yard line and did not convert. And six plays later, it was Duggan finding Emari Demercado for a 16-yard touchdown score and a 34-17 lead.
This game turned in the span of six minutes thanks to two decisions from the Tech coaching staff to go for it on 4th down, despite the fact that their defense was playing outstanding football most of the afternoon and TCU was without its best weapon in Quentin Johnston.
And to make the loss even more painful, the staff has to deal with the post-game social media trolling. Ouch.