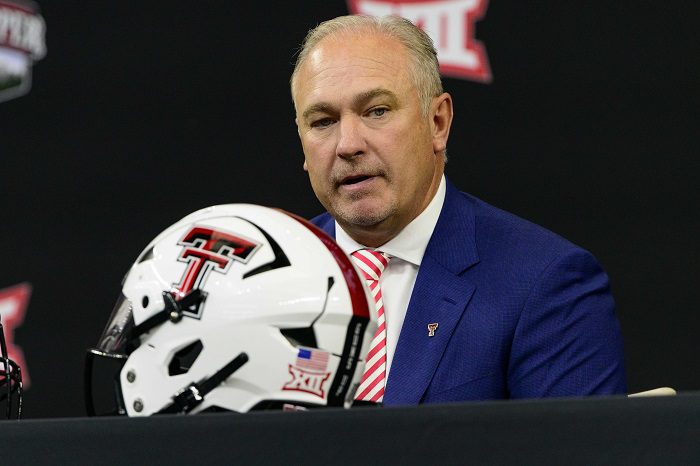 The Red Raiders have made a living going for it on 4th down this season. They entered Saturday's game with TCU with 36 fourth-down attempts, nine more than any other team in the Big 12.
But on Saturday, down 20-17 early in the fourth quarter as the defense was playing great and confusing Max Duggan all afternoon. And with the ball on their own 36-yard line, and without starting QB Behren Morton, Tech went for it on a 4th and 2 and it resulted in a turnover on downs. TCU scored a touchdown three plays later on a 23-yard connection between Duggan and Derius Davis.
After that score, FOX Sports play-by-play man Gus Johnson said this.
On the very next drive, Texas Tech also went for a 4th and 4 from their own 45-yard line and did not convert. And six plays later, it was Duggan finding Emari Demercado for a 16-yard touchdown score and a 34-17 lead. This game turned in the span of six minutes thanks to two decisions from the Tech coaching staff to go for it on 4th down.
After the second TD, here's the video of Gus Johnson's comments when he said, "Ray Guy just passed this week… and I know he's in heaven saying 'What the heck is going on with the Red Raiders?! Kick it!"
Oof.
TCU went on to win the game 34-24.
No doubt the analytics debate can go either way, and in this case, it's hard to argue against Gus Johnson.
I know this is what Texas Tech does, but considering how this game had gone through the first three quarters, these decisions are very easy, and reasonable, to second guess.