Baylor Bears
Big 12 Football Week 10: The Good, the Bad and the Ugly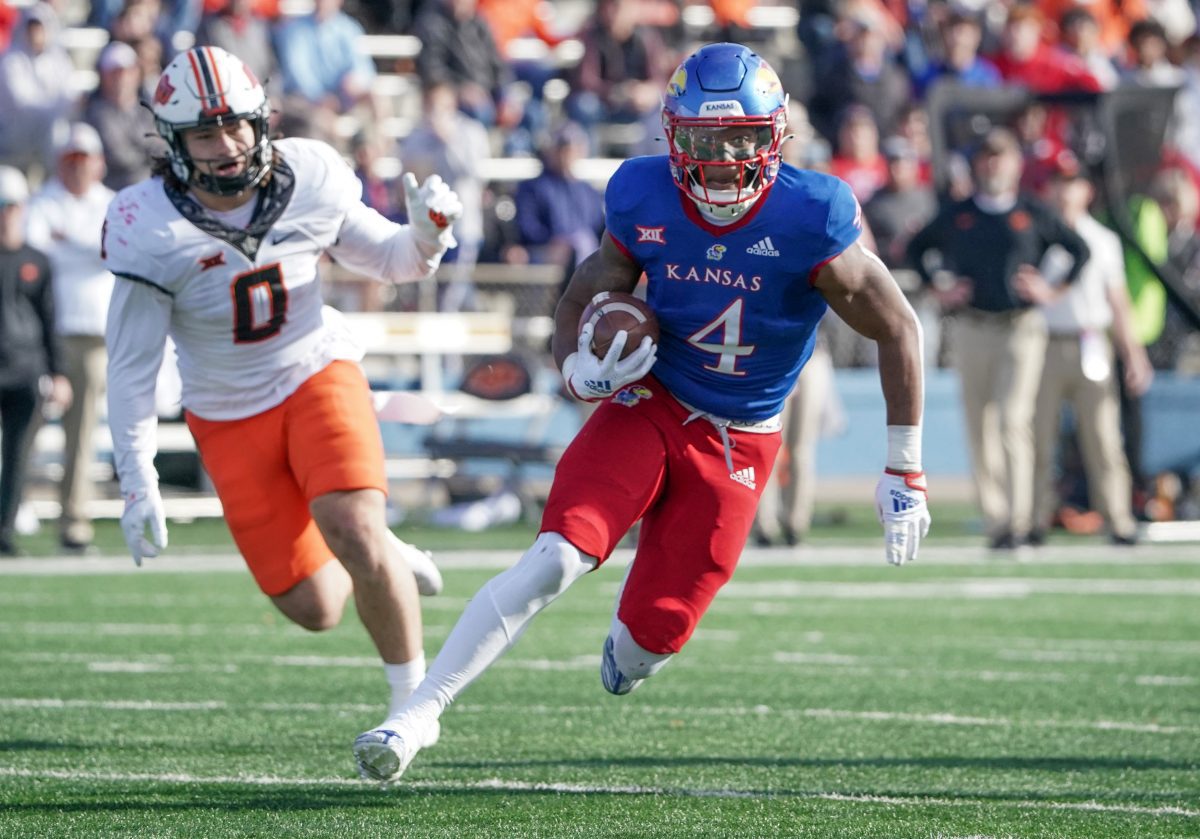 Another week has come in gone in the Big 12 Conference. After another great Saturday of games, there is always plenty to discuss and the race for the conference title is in full swing as we push through the season. Here is the good, the bad, and ugly from Week 10 in the Big 12.
The Good
TCU (Beat Texas Tech 34-24)
Quarterback Max Duggan didn't have his best game, but it didn't matter as the offense rushed for a whopping 234 yards against the Red Raiders. Kendre Miller led the attack with 158 yards and a score as TCU took control of the game in the fourth quarter. Going into that final quarter, Texas Tech was up 17-13. TCU would go on to score three straight touchdowns and take the game over. The big reason TCU was able to score so much was because of the defense. Texas Tech went for it on fourth down on two straight drives and TCU's defense came up with stops both times. They also got a turnover on the very next drive to set up the offense for their final score. Those defensive stops are what helped TCU win the game on Saturday as they move to 9-0 on the season.
Kansas (Beat Oklahoma State 37-16)
How about Kansas? What a win for Lance Leipold and this program! The offense ran all over Oklahoma State as they rushed for over 350 yards with Devin Neal leading the way with 224 yards and a score. While the offense was running wild, the defense was all over Oklahoma State's offense with their freshman quarterback. They were able to get four turnovers and kept Oklahoma State in check all game long. With the win, Kansas is now bowl eligible for the first time since 2008. The fans rushed the field, and the goal posts were taken down. I am so excited for all the Kansas fans out there and I look forward to seeing what bowl game they get to.
Baylor (Beat Oklahoma 38-35)
Sometimes you can win ugly and that is perfectly ok. Baylor's defense didn't do a great job and quarterback Blake Shapen had a tough game as well. However, Baylor used their rushing attack to take it to the Sooners. The Bears ran for 281 yards and Crag Williams had himself a monster game with 192 rushing yards and two touchdowns. Williams couldn't be stopped, and Baylor did an excellent job feeding him with 25 carries. Luckily for Baylor's defense, they were able to get three turnovers to help them get some stops. It has been an odd season for Baylor, but they still find themselves right in the thick of the Big 12 title race going into the final three games of the year.
Iowa State (Beat West Virginia 31-14)
This was a close game all the way until the fourth quarter where Iowa State ended up scoring 21 of their 31 points. The defense of course was great outside of the final drive which was garbage time anyway. Hunter Dekkers played his best game in weeks, but it was the run game that impressed me. Iowa State ran for 172 yards as Deon Silas and Cartevious Norton combined for 146 yards and two touchdowns. Their 172 rushing yards were the most since week one of the season when they played Southeast Missouri State. Whenever you have a run game that works, it makes the offense look so much better and it takes a lot of pressure off their young quarterback. With the win, Iowa State moves to 4-5 on the season as they need to win two more games to become bowl eligible.
Texas (Beat Kansas State 34-27)
The Longhorns didn't need to throw the ball well because the offense was all about Bijan Robinson. He carried the offense with 209 rushing yards and added 34 more yards receiving. When the passing game wasn't working, Robinson was able to make things happen. Luckily for Texas, they got out to a 21-point lead at halftime and held on despite scoring just three points in the second half. I don't know why this team continues to struggle after getting big leads, but they need to figure that out. They have had multiple double digit leads in games they have lost this season. This team is talented enough to get to Arlington, but I am not sure if they can be consistent enough to win the rest of the games on their schedule.
The Bad
Texas Tech (Lost 34-24 to TCU)
Texas Tech was right there, and they let the game slip away late. Behren Morton got injured early in the game and then Tyler Shough took over along with Donovan Smith. Defensively I thought Texas Tech played fairly well until they were put into some tough situations. The defensive front sacked Max Duggan four times and put pressure on him throughout the game. However, the gambles for Texas Tech's offense came back to bite them. Tech went for it on fourth down two possessions in a row and came up short in their own territory. That set up TCU with great field position and the Frogs capitalized both times. I can get behind the second possession that came up short, but it was head scratching to me to go for it on fourth down from your own 36-yard line when you are down by just three points with almost a whole quarter left in the game.
Oklahoma (Lost 38-35 to Baylor)
It doesn't take a football genius to figure out why Oklahoma lost this game. The Sooners turned the ball over three times and quarterback Dillon Gabriel was responsible for all three turnovers. Along with the turnovers, the defense couldn't stop Baylor's run game at all. Oklahoma's defense gave up 281 rushing yards and struggled getting off the field. There aren't many bright spots on this football team but keep in mind that it is still year one for Brent Venables. It may take a little time to get things the way he wants them in Norman.
Kansas State (Lost 34-27 to Texas)
It was a tale of two halves for Kansas State. In the first half, they couldn't stop Bijan Robinson, and the offense went ice cold with Adrian Martinez. Then all of a sudden, they looked like a completely different team in the second half where they outscored Texas 17 to 3. The defense buckled down as the completely shut down the Texas offense and Martinez finally got the offense going late in the game. As crazy as it sounds, Kansas State had the football with a little over two minutes left with a chance to go tie the game and Adrian Martinez ended up fumbling the ball. If Kansas State would have played like they did in the second half in the first half, then they would have won this game with ease. Now with the loss, Kansas State will have to win out and will need Texas to lose another game for a chance to get to Arlington.
The Ugly
Oklahoma State (Lost 37-16 to Kansas)
Once again Oklahoma State makes their way to the ugly part of this column. After getting embarrassed against Kansas State last weekend, they pulled another no show in the state of Kansas. Spencer Sanders was a no go in this game, so it was up to true freshman Garret Rangel to lead the offense. Unfortunately, he made a ton of mistakes as he threw three interceptions on the day. The offense couldn't get anything going but it was the defense who looked worse. They gave up 351 rushing yards against Kansas and that is flat out unacceptable. Without Spencer Sanders, this team is hopeless, and the defense is somehow getting worse every week.
West Virginia (Lost 31-14 to Iowa State)
Just when I think West Virginia is ready to get back on the right track, they disappoint me. Against Iowa State, they were just flat out bad as they pulled another no show on the road. The defense collapsed late, but the offense was pathetic once again. JT Daniels completed just eight passes and the offense had 200 total yards. They are not a good football team, and it stars with head coach Neal Brown who is now 20-24 overall and 12-20 in Big 12 play at West Virginia. It's year four under him and this program is getting worse each year. I don't care how much money it cost because it is time to make a change. This team would be lucky to go 5-7 this year.