Big 12 News
College GameDay Returns to Austin for TCU vs. Texas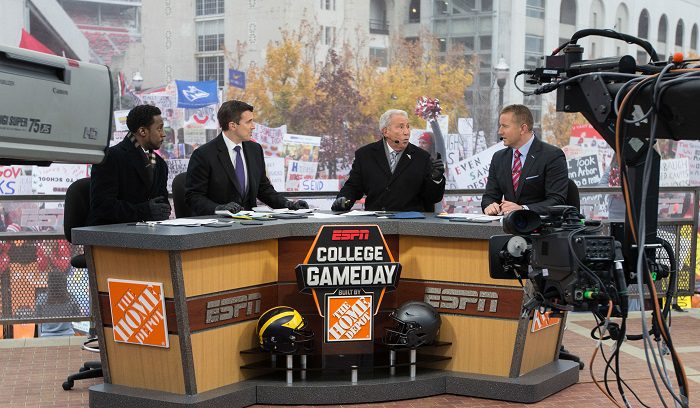 College GameDay is heading back to Austin, Texas for a Big 12 showdown between TCU and Texas in Week 11.
ESPN's College GameDay Twitter account made the announcement on Sunday morning after Texas beat Kansas State on Saturday, while TCU improved to 9-0 with a win over Texas Tech.
Here was the announcement.
This will be the second time this season that "College GameDay" will broadcast live from Austin and it will be the first time the show will have a Longhorns home game as the featured event twice in one season.
This will be the ninth time the show has broadcast from Austin, Texas which will air for three hours from 8 a.m. to 11 a.m. CT to preview the Big 12 showdown at DKR-Texas Memorial Stadium (scheduled for 6:30 p.m. CT on ABC).
Earlier this season, Texas hosted GameDay ahead of their match up with Alabama, which the Longhorns lost 20-19.
Coincidentally, TCU has been a part of a College GameDay this season, also as the road team. GameDay was in Lawrence, Kansas when the Jayhawks hosted TCU. The Horned Frogs won that game 38-31.
Texas is the favorite in this game, despite the Horned Frogs coming in as a Top 10 undefeated team. College GameDay begins at 8:00 a.m. CST on ESPN.