Big 12 News
2023 Four-Star Safety Jamel Johnson Decommits from Texas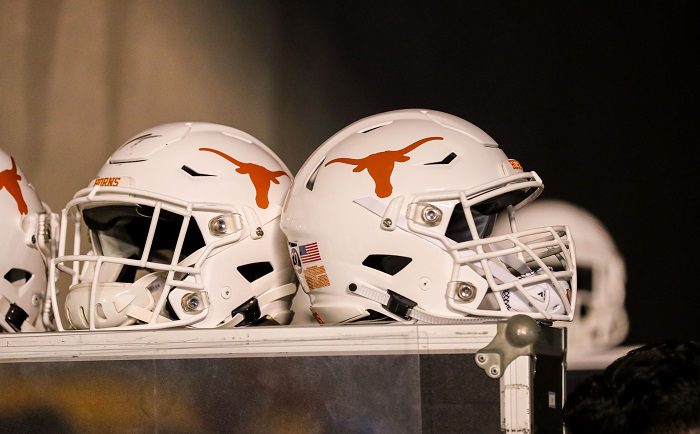 Texas' 2023 class took a hit on Monday afternoon as four-star safety Jamel Johnson announced he is decommitting from the Longhorns class and will reopen his recruitment.
Listed at 6-1, 185-pounds, Johnson is the No. 19 safety in the 2023 class and a top 300 national player.
Johnson had been committed to Texas since November 2021, but put out this statement in regards to his decommitment.
"First and foremost I would like to thank the University of Texas and their great coaching staff for recruiting and developing a personal relationship with me.
"I am grateful to the staff for providing me an opportunity to represent Texas as a student-athlete. While trying to navigate through this recruiting process, I've had numerous conversations with my family and have come to this very difficult decision.
"At this time, I will be decommitting from the University of Texas and reopening my recruitment.
"Again, thank you."
With his recruitment reopened, many expect Johnson to land with the Ole Miss Rebels, and Steve Wiltfong has went as far as to change his crystal ball pick to the Rebels.
Johnson's decommitment drops Texas' class to No. 7 nationally and remains second in the Big 12, but there could be good news on the way for Longhorns' fans soon.
Parker Thune of 247Sports, an Oklahoma insider, just switched his crystal ball pick for Colton Vasek, from the Sooners to the Longhorns. Vasek has also removed all Oklahoma media from his social media accounts and appears to be on the verge of flipping to Texas. Adding Vasek would be huge for the Texas 2023 class, and it would be even sweeter stealing him away from their rivals across the Red River.