Trending Now
Mixed Reports on San Diego State Potentially Joining Pac-12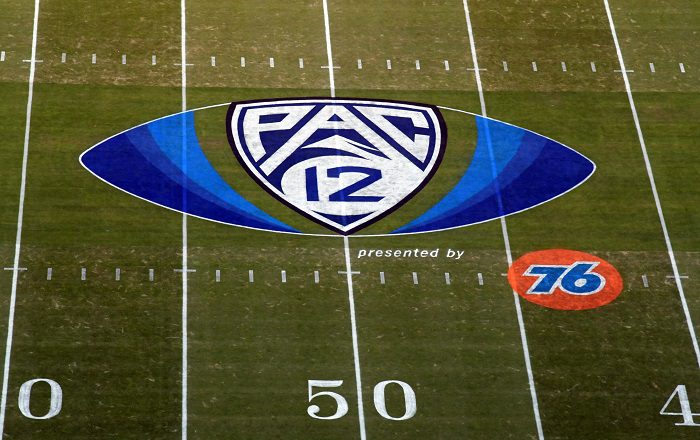 Last week, John Canzano reported that San Deigo State University (SDSU) looked to be a property that both the Big 12 and Pac-12 were looking to bring under their wing, and it appears that the race might be called.
On Monday, Dan Patrick, owner and host of the Dan Patrick Show, reported that SDSU is set to move to the Pac-12, according to his sources.
Here's an excerpt from his show on Monday morning, posted to his show's official Twitter page.
This is an obvious "must-have" move for the Pac-12, as they just lost one of the largest markets in the country (Los Angeles) and losing the San Diego market to direct competitors in the Big 12 would be another huge blow to the Pac-12's future viability.
No official announcement has been made by San Diego State or the Pac-12 but Dan Patrick alluded to an announcement potentially coming this week. However, Nicole Auerbach of The Athletic says that the reports are inaccurate and that the Pac-12 isn't going to expand prior to landing a new media rights deal.
In Canzano's report last week, it was hinted that the Big 12 was showing interest in bringing on SDSU, which might be forcing the Pac-12's hand to extend an invitation, if the reports are indeed true.
The Pac-12 is kicking the tires. San Diego State wants to be a Power Five member. Also, the Big 12 is lurking and may have interest in SDSU as well. Over the weekend, the Big 12 announced it re-upped its media-rights deal with ESPN and Fox, netting an average of $31.6 million annual distribution for its members.
There's something interesting in the Big 12's new media deal, however. The pro-rata clause for expansion was only agreed upon by ESPN, which holds 63 percent of the new contract. Fox, which owns the other 37 percent, declined to include it. The clause also only allows for the addition of a Power Five member, per media insiders.
I bounced that tidbit off Bob Thompson, the retired president of Fox Sports Networks. He said: "Networks hate those clauses. Basically, the Big 12 doesn't get any guaranteed extra money for adding San Diego State. It's not automatic. And if they add a Power Five member, they'd only get 63 percent. The current members would have to take a haircut. That helps the Pac-12."
Whether or not the reports are true, it is completely feasible that the Pac-12 and San Deigo State are having expansion conversations behind closed doors and if the Pac-12 is to stick round it likely needs to lock up a market in southern California. Now, it's just a waiting game to see who is willing to buy what the Pac-12 is selling, with or without SDSU on board.