Baylor Bears
Overreaction Monday: Baylor's Resurrection, Oklahoma State Spiraling, Eight Big 12 Bowl Teams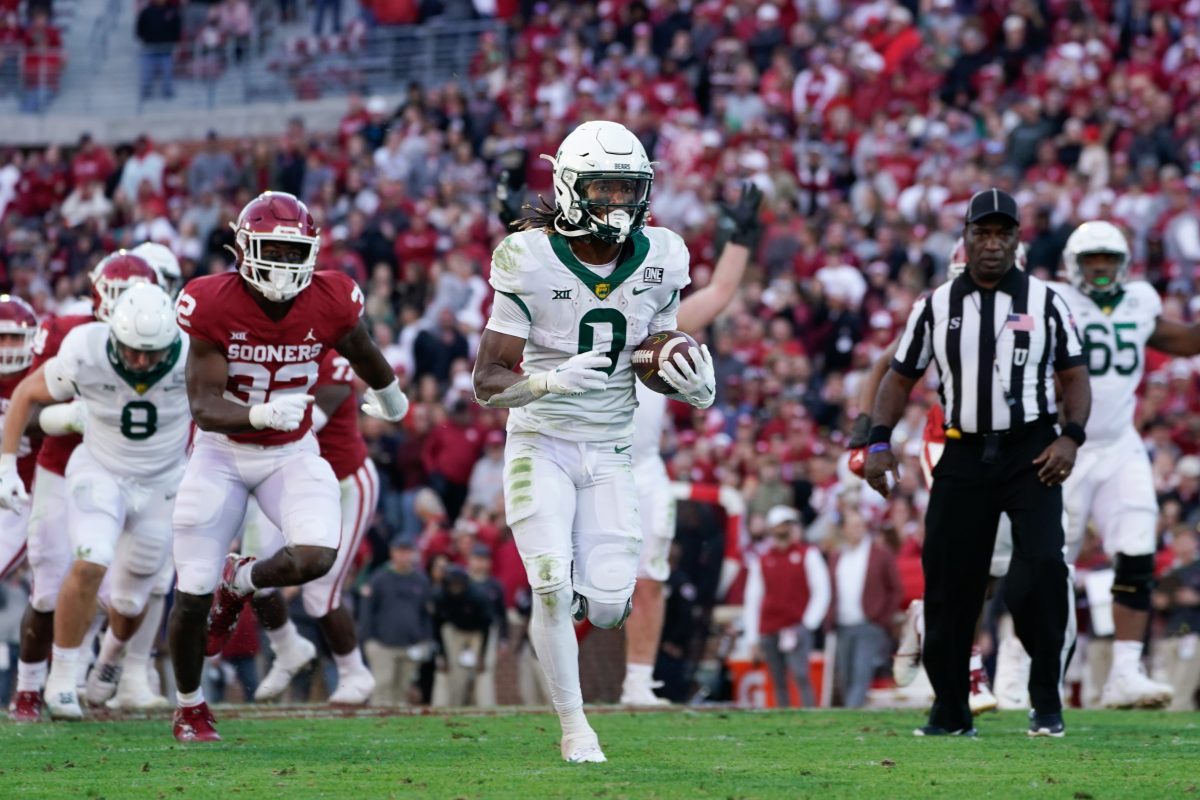 Every Monday during the college football season, fans of teams across the country return to work and discuss the events of the weekend with their coworkers. Around the water cooler or coffee machine, overreactions are born as suddenly one team is now a national title contender (they're not) and another's season is over after a tough loss (it isn't).
Let us sift through the rumors, false allegations, and straight-up nonsense for you this season with overreaction Monday, where we tell you whether you need to cool the jets or you legitimately have something to worry about.
Baylor's Resurgence is Too Little, Too Late
Overreaction. As I said after Baylor's 38-35 win over Oklahoma on Saturday, the Baylor Bears are right in the thick of the Big 12 race. At 6-3, and 4-2 overall in the Big 12, the Bears are sitting in a three-way tie with Texas and Kansas State for second place in the conference standings. Now, the schedule ahead isn't easy, but Baylor is capable of winning every game that remains on the 2022 slate. This week, Baylor will host Kansas State, followed by TCU coming to town, and then the Bears hit the road to end the year in Austin against the Texas Longhorns. Yes, it plays the top three teams in the conference standings to end the year, but Baylor is 100% playing its best football of the season and that is certainly good enough to get them back to Arlington for the second-straight year and for the third time in four years.
Oklahoma State is Going Down in Flames
Not an Overreaction. Things have gotten bad in Stillwater and it has happened so quickly. Just a few weeks ago there were discussions about how a one-loss Oklahoma State team could win the Big 12 Championship and find their way into the College Football Playoff, but then their trips to the Sunflower State happened. After a 48-0 loss to K-State and a 37-16 loss to Kansas, the Cowboys are spiraling out of control and there's no sign of help on the horizon. Garret Rangel made his first start on Saturday against KU and had three interceptions, but completed 67.5% of his passes and accumulated 304 yards and two scores. The bad news is, even if Spencer Sanders returned, I'm not sure that it would make a difference. The offensive line is playing terribly and was only able to manage 111 yards rushing against a Kansas front that has been porous all year. And the defense? Well, it ranks dead last in the Big 12 in both scoring and total metrics. Plus, it appears that star DE Trace Ford is going to miss some time with another potential knee injury.
80% of the Big 12 Will Go Bowling
Not an Overreaction. Through 10 weeks of football, the Big 12 has six teams that are already bowl eligible: TCU, Texas, Baylor, Kansas State, Kansas, and Oklahoma State. That means that 60% of the conference is already set to go to a bowl and that two more teams need to find wins. Oklahoma sits at 5-4 and has games against West Virginia, Oklahoma State, and Texas Tech remaining. The Sooners will find a way to win at least one of those games and get to a bowl.
Both Texas Tech and Iowa State sit at 4-5, while West Virginia is 3-6. Texas Tech has Kansas, Iowa State and Oklahoma left on its schedule, while Iowa State's remaining schedule is Oklahoma State, Texas Tech, and TCU. I'm going to say that the game between Texas Tech and Iowa State will decide who goes bowling, and that the Cyclones find a way to outduel Texas Tech in Ames to get it done. Add Oklahoma and Iowa State to the list of bowl teams and that is 8/10 teams heading to a bowl. For a conference that has seen as much parity as anyone in the country, that sounds about right.