Baylor Bears
Baylor Women's Basketball Starts Assembling 2023 Recruiting Class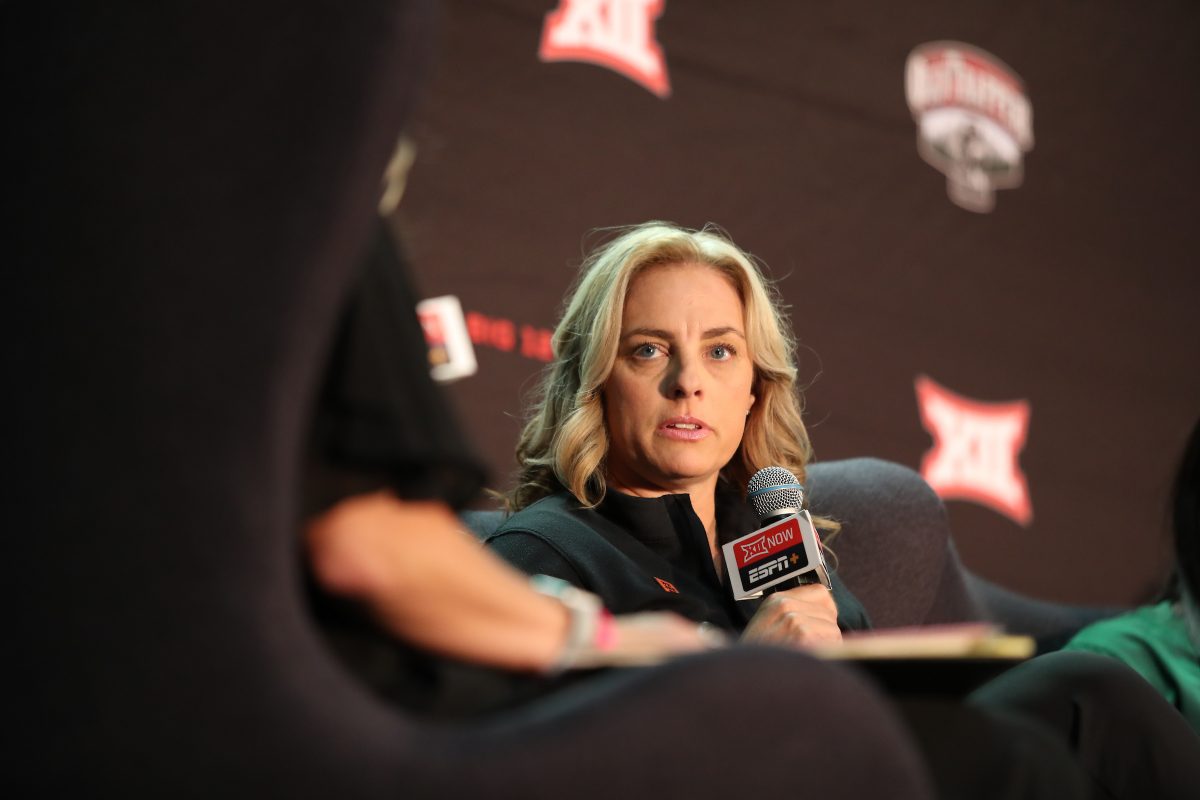 The Baylor Bears women's basketball team began assembling talent for its 2023-24 team as the NCAA's early-signing period opened on Wednesday.
The Bears, led by coach Nicki Collen, is coming off a 2021-22 in which it won the Big 12 regular-season title, lost to Texas in the Big 12 Tournament championship game, and reached the NCAA Tournament, where it lost to South Dakota in the second round.
The Bears lost three talented seniors — forward NaLyssa Smith, center Queen Egbo and guard Jordan Lewis. The Bears return players like forward Caitlin Bickle, guard Sarah Andrews, and guard Ja'Mee Asberry.
Before the signing period, the Bears had just one commitment — Letycia Vasconcelos, a 6-foot-7 center from Montverde Academy in Florida but is a native of Brazil. Baylor announced her signing on Wednesday afternoon. At the moment she is the only signee for the 2023 class.
Baylor's 2023 recruiting class is below. Players who confirmed as signed are noted below. The list below also includes the Bears' season-opening roster.
The early-signing window closes on Nov. 16.
Baylor Women's Basketball 2023 Recruiting Class
C Letycia Vasconcelos, 6-7, Montverde Academy (Montverde, FL/Campinas, Brazil) – Signed (confirmed by Baylor)
(Vasconcelos is the No. 36 rated recruit per ESPN.com)
2022-23 Season-Opening Roster
G Jana Van Gytenbeek (5-7, Jr.), G/F Darianna Littlepage-Buggs (6-1, Fr.), G Jaden Owens (5-8, Sr.), P/F Kyla Abraham (6-4, Fr.), F Erika Porter (6-3, Jr.), G Ja'Mee Asberry (5-5, Sr.), G Bella Fontleroy (6-2, Fr.), G Sarah Andrews (5-6, Jr.), F Kendra Gillispie (6-2, So.), G Catarina Ferreira (6-1, Jr.), G Aijha Blackwell (6-0, Sr.), F Dre'Una Edwards (6-2, R-Sr.), F Caitlin Bickle (6-0, Sr.)
Player in Bold: Notes a player who is a senior and may be out of eligibility after this season, depending on whether they have a COVID-19 waiver.
You can find Matthew Postins on Twitter @PostinsPostcard.