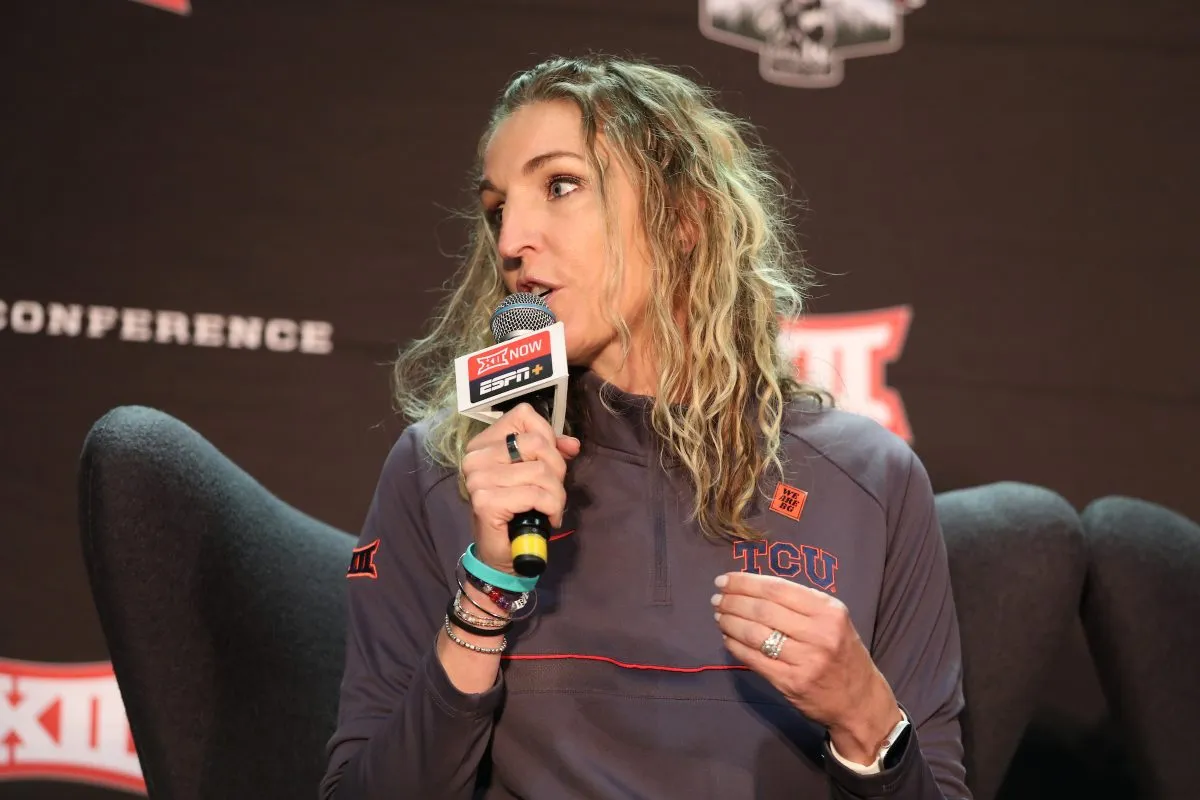 The TCU Horned Frogs women's basketball team began assembling talent for its 2023-24 team as the NCAA's early-signing period opened on Wednesday.
The Horned Frogs, led by coach Raegan Pebley, are coming off a six-win season. The Horned Frogs have won just 16 games combined in the last two seasons. But, before that, the Horned Frogs had three straight 20-win seasons under Pebley. Two of those seasons led to trips to the WNIT semifinals. But, Pebley has never led the Horned Frogs to the NCAA Tournament as she enters her ninth season.
Before the signing period, the Horned Frogs had three commitments, two of which were Top 100 players per ESPN — guard Victoria Flores and forward Jade Clack.  All three commitments signed with TCU on Wednesday.
TCU's 2023 recruiting class is below. Players who confirmed as signed are noted below. The list below also includes the Horned Frogs' season-opening roster.
The early-signing window closes on Nov. 16.
TCU Women's Basketball 2023 Recruiting Class
F Jade Clack, 6-0, Austin (Austin, Texas) – Signed
G Victoria Flores, 5-8, Duncanville (Duncanville, TX) – Signed
F Charlece Ohiaeri, 6-1, Centennial (Las Vegas, NV) – Signed
(Flores is No. 81 and Clack is No. 92 in the ESPN Top 100).
2022-23 Season-Opening Roster
G Tomi Taiwo (5-10, Sr.), G Tara Manumaleuga (5-10, Sr.), G Mariah Roberts (5-8, So.), G Emily Fisher (5-7, Sr.), G Knisha Godfrey (5-9, So.), F Bre'yon White (5-11, So.), F Bella Cravens (6-3, Sr.), G Paige Bradley (5-10, So.), F Lucy Ibeh (6-0, Sr.), F Evie Goetz (6-1, r-Fr.), F Aaliyah Roberson (6-2, Fr.), F Daija Turner (6-3, So.), G Roxane Makolo (5-10, Jr.), F Patricia Morris (6-7, Sr.).
Player in Bold: Notes a player who is a senior and may be out of eligibility after this season, depending on whether they have a COVID-19 waiver.
You can find Matthew Postins on Twitter @PostinsPostcard.