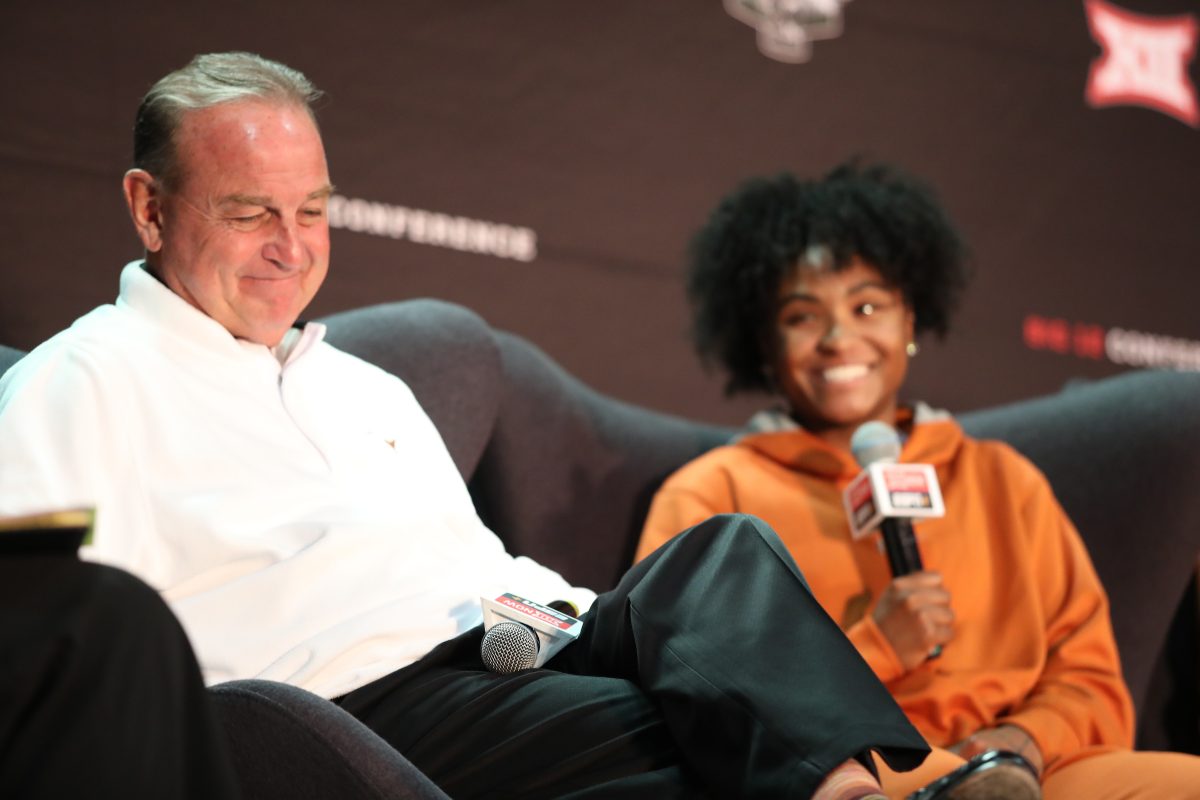 The Texas Longhorns women's basketball team began assembling talent for its 2023-24 team as the NCAA's early-signing period opened on Wednesday.
The Longhorns, led by coach Vic Schaefer, have made the NCAA Tournament's Elite Eight for the past two seasons. Texas enters this season as one of the top ranked teams in the country, featuring All-Big 12 Preseason guard Rori Harmon — who was also the Big 12 Tournament's Most Outstanding Player — and returning forward Aaliyah Moore.
Texas also has a quartet of talented transfers that were among the best players in the country last season.
Before the signing period, the Longhorns had three commitments, two of which were Top 100 players per ESPN — forward Madison Booker and guard Gisela Maul.
Texas announced Maul's signing on Wednesday morning. Texas also announced the signing of center Abbie Boutilier, who at 6-foot-9 will be the tallest player in Texas women's basketball history. Texas also signed Madison Booker.
Texas' 2023 recruiting class is below. Players who confirmed as signed are noted below. The list below also includes the Longhorns' season-opening roster.
The early-signing window closes on Nov. 16.
Texas Women's Basketball 2023 Recruiting Class
F Madison Booker, 6-1, Germantown (Madison, MS) – Signed (announced by UT)
C Abbie Boutilier, 6-9, Flower Mound (Flower Mound, TX) – Signed (announced by UT)
G Gisella Maul, 5-11, Cedar Park (Cedar Park, TX) – Signed (announced by UT)
(Booker is No. 12 and Maul is No. 38 in the ESPN Top 100).
2022-23 Season-Opening Roster
G Shaylee Gonzalez (5-10, Sr.), G Rori Harmon (5-6, So.), G Anissa Gutierrez (5-7, Sr.), F Deyona Gaston (6-2, Jr.), G Shay Holle (6-0, Jr.), G Sonya Morris (5-10, Sr), G Jordana Codio (6-1, Fr.), Amina Muhammad (6-4, Fr.), F Khadija Faye (6-4, Jr.), G Kyndall Hunter (5-7, So.), F Aaliyah Moore (6-1, So.), G Ndjakalenga Mwenentanda (6-2, Fr.), C Femme Masudi (6-5, Jr.), F Taylor Jones (6-4, Jr.).
Player in Bold: Notes a player who is a senior and may be out of eligibility after this season, depending on whether they have a COVID-19 waiver.
You can find Matthew Postins on Twitter @PostinsPostcard.