Kansas Jayhawks
Watch: Jalon Daniels Joins Jared Casey in New Applebee's NIL Advertisement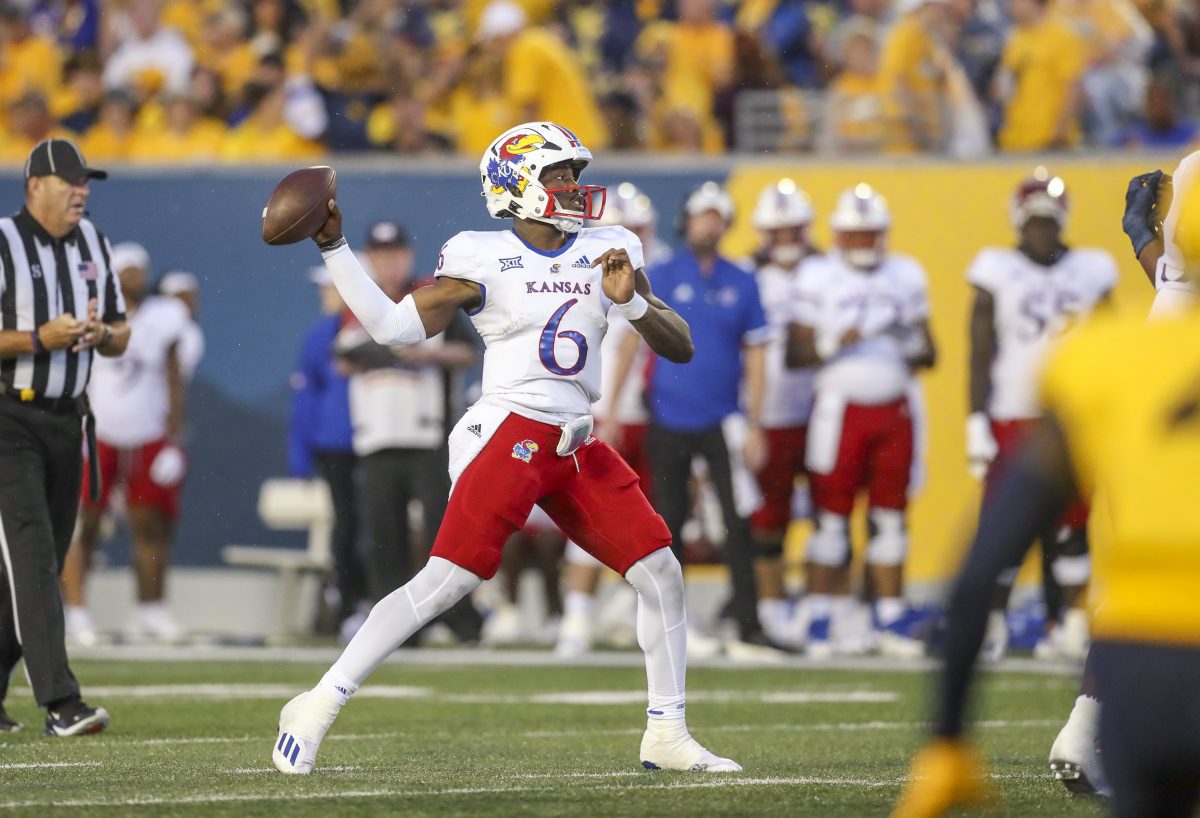 Last year, following his game-winning catch against Texas, Jared Casey was offered an NIL deal with Applebee's.
In the tagline, Casey hits viewers with the slogan, "you always gotta go for two," which is just cinematic art. Well, Casey is back, but this time he's brought his quarterback with him.
One week ahead of Kansas's rematch with Texas from the 2021 thriller, Casey and Jalon Daniels teamed up in a new Applebee's ad, and they went for two again.
Here's a look at the ad, just in time for the 2022 version of the game and the Holiday.
Before Daniels and Casey attempt to rekindle their success against the Longhorns, they've got to deal with Texas Tech in Lubbock this weekend, and they go into that game as a four-point dog.
That's fine though, because Kansas has gone 7-1-1 against the spread in 2022, which is tops in the Power Five and behind only Tulane (8-1) in the FBS.
At 6-3, and 3-3 in Big 12 play, Casey and the Jayhawks have taken the momentum they created by beating Texas last year and ran with it. Now, they are bowl eligible for the first time since 2008 and in play for a Big 12 Championship appearance.