Oklahoma Sooners
CBS Sports Lists Neal Brown, Brent Venables on Hot Seat Rankings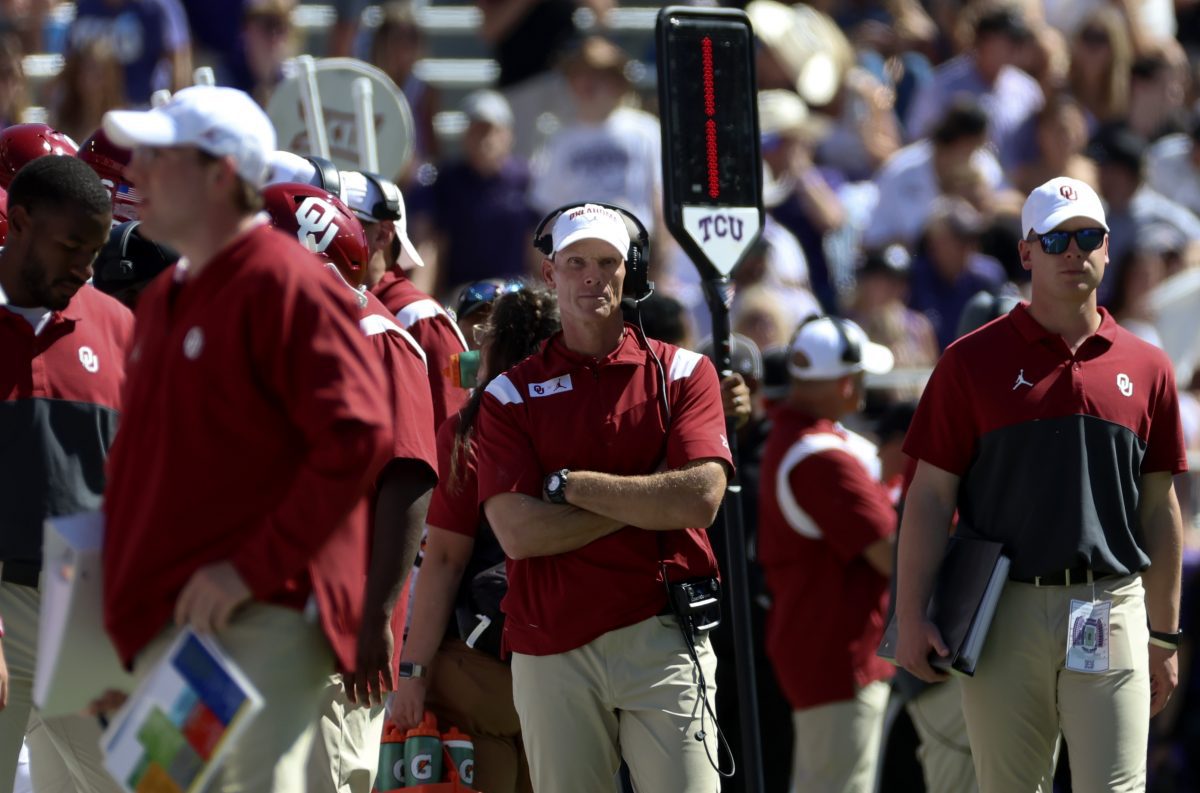 In a recently published article by CBS Sports' Dennis Dodd, two Big 12 coaches made a "Hot Seat Rankings" list, with West Virginia's Neal Brown and Oklahoma's Brent Venables both having disappointing 2022 seasons.
In Dodd's list, each coach is given a number on a scale of 0-5 with 0 indicating a coach being untouchable and five indicating that a coach must win or he will be fired.
Here's a quick look at the reference that Dodd uses to rank coaches' hot seats.
5 — Win or be fired
4 — Start improving now
3 — Pressure is mounting
2 — All good … for now
1 — Safe and secure
0 — Untouchable
Now, here is what Dodd had to say about both Brown and Venables, and what temperature their seat is at going in to Week 11.
Neal Brown — Hot Seat Rating: 3
"Brown was among the next wave of hot young coaches when he hired in 2019," Dodd writes. "The Mountaineers are now tied for the last in the Big 12 (3-6, 1-5). One more loss will assure Brown of his third losing season in four years. Perhaps most concerning is a 2-10 record against Texas, Oklahoma, Baylor and Oklahoma State. Since halfway through the 2020 season, West Virginia is 7-13 in the Big 12. The buyout will be a factor — $16 million if AD Shane Lyons fires Brown after this season."
Preseason rating: 2
This was a bit lower than I anticipated, as there have been rumors for weeks that Brown's job was gone as soon as the New Year rolls in, or even earlier if he continues to lose. I believe that Brown is out, it's just a matter of timing and funds. The $16 million that Brown will be owed if he gets the hook this offseason is quite the deterrent, but I'm not sure that it will save his job after potentially missing out on a bowl game in 2022.
Brent Venables — Hot Seat Rating: 2
"In May, Venables showed me a thick binder that contained the plan for OU's transition to the SEC," Dodd writes. "Let's just say the Sooners have a lot of work to do. The defense — Venables' specialty — has been a huge disappointment. The last time OU was this bad through nine games (5-4) was 1998. Look for the Sooners to go big in the transfer portal after the season. Venables will get to a second year, for sure, but the job isn't going to get easier."
Preseason rating: 1
Oklahoma's defense has been ghastly this season, and under the tutelage of Brent Venables, that is quite surprising. However, it speaks more to the issues that Oklahoma has personnel-wise rather than the Sooners' new scheme. Venables won't get the boot in Norman anytime soon, not at least until he has a couple of recruiting classes under his belt. Then, if the issues that we are seeing persist, we might see Oklahoma look to go another direction.
Coincidentally, Brown and Venables will face off in Morgantown this weekend, as Oklahoma tries to get bowl eligible and West Virginia tries to keep its hopes of getting to bowl eligibility alive.