TCU Horned Frogs
Former TCU DE Ochaun Mathis Having Disappointing Season After Big NIL Deal at Nebraska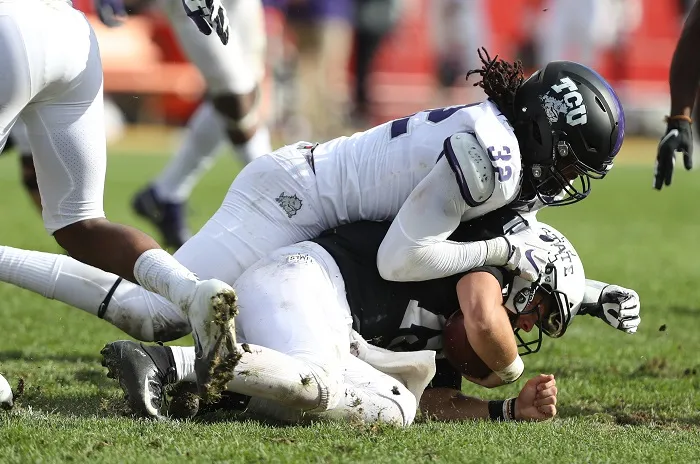 Over this past offseason, we saw NIL effectively turn into a free agency market as teams around the country were able to attract top-tier talent thanks to the help of deep-pocketed donors.
One of those programs was Nebraska, which managed to lure in talented players from the Big 12 like QB Casey Thompson and DE Ochaun Mathis.
Mathis, who notably received a massive NIL deal for coming to Lincoln, was supposed to anchor an improved defensive unit for the Cornhuskers in 2022, but it has been anything but that to this point in the year. When he entered the transfer portal, Mathis was considered one of the top defensive players available last offseason and was listed as a 94 in 247Sports' portal rankings, making him a strong four-star player.
Prior to coming to Nebraska, Mathis recorded 15.5 sacks over three seasons of work in a Horned Frogs uniform, but in 2022 he has managed just 2.5 sacks and 21 solo tackles. Mathis' inability to make a difference in the pass rush has been a contributing factor in the Huskers' defense being so bad this season, the primary reason why they are just 3-6 on the year.
Meanwhile, Mathis' old team is one game away from clinching a spot in the Big 12 Championship and is ranked fourth in the latest College Football Playoff rankings along with a perfect 9-0 record. Sometimes, the grass isn't greener on the other side, even if you're moving from Cowtown to the middle of a cornfield in Nebraska.