Big 12 News
Jordan Spieth Named College GameDay Guest Picker for TCU vs. Texas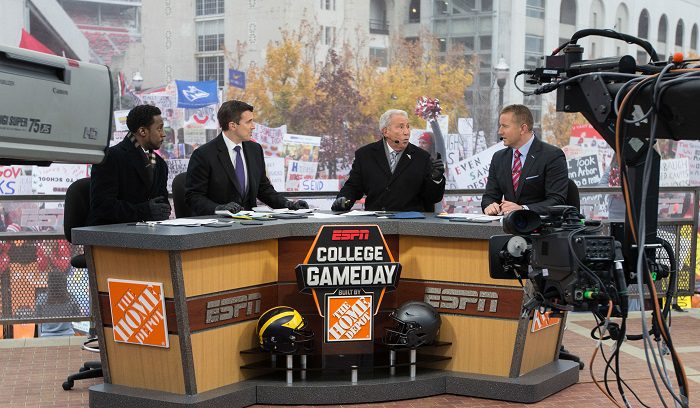 A Texas golfing legend has been named the guest picker for College GameDay on Saturday. ESPN announced that Jordan Spieth will pick the games prior to the showdown in Austin between TCU and Texas.
The announcement came down on Twitter on Friday afternoon.
This weekend will mark the first time in school history that Texas will serve as the backdrop for ESPN's College Gameday for a second time in a single season. Also, this will be the ninth time the show has broadcast from Austin, Texas which will air for three hours from 8 a.m. to 11 a.m. CT to preview the Big 12 showdown at DKR-Texas Memorial Stadium (scheduled for 6:30 p.m. CT on ABC).
TCU and Texas currently have the best odds to win the Big 12 title, as TCU is 6-0 in Big 12 play, while Texas is 4-2, in a three-way tie for second with Baylor and Kansas State.
Earlier this season, Texas hosted GameDay ahead of their match up with Alabama, which the Longhorns lost 20-19.
Coincidentally, TCU has been a part of a College GameDay this season, also as the road team. GameDay was in Lawrence, Kansas when the Jayhawks hosted TCU. The Horned Frogs won that game 38-31.
Texas is the favorite in this game, despite the Horned Frogs coming in as a Top 10 undefeated team. College GameDay begins at 8:00 a.m. CST on ESPN.