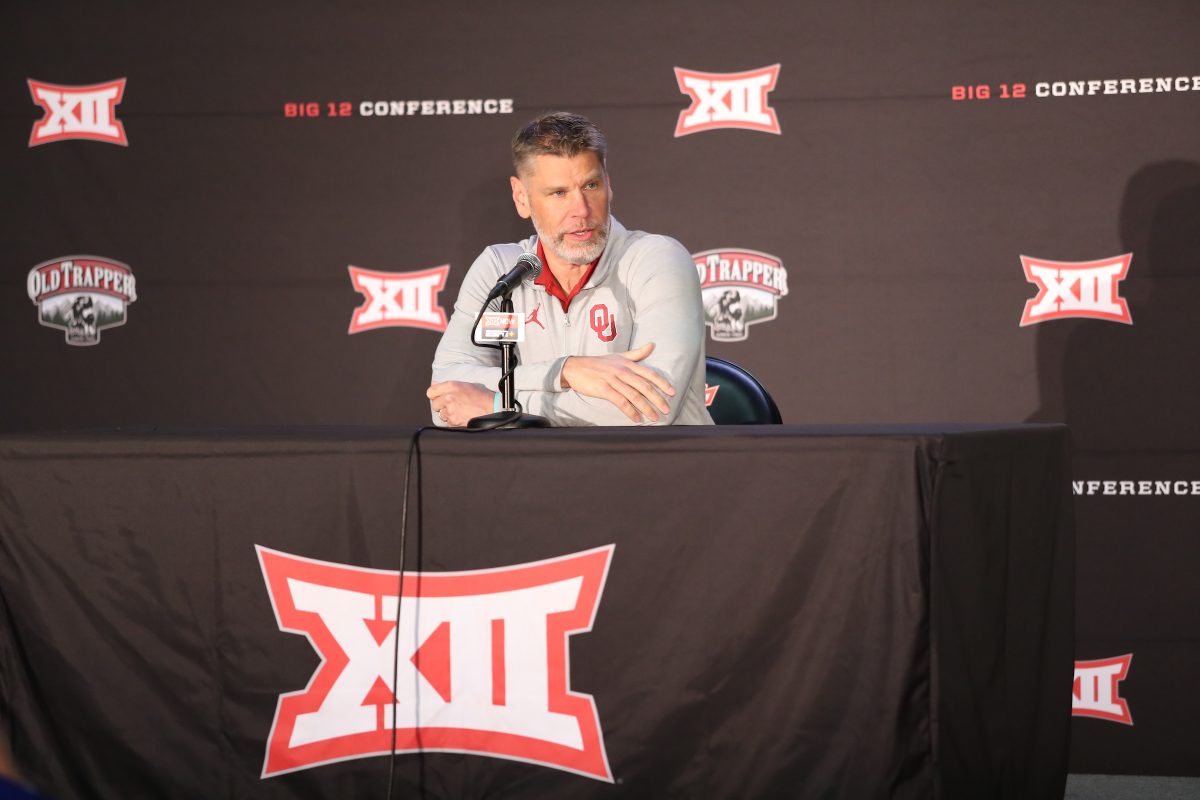 The Oklahoma Sooners men's basketball team began assembling talent for its 2023-24 team as the NCAA's early-signing period opened on Wednesday.
The Sooners, led by second-year coach Porter Moser, is coming off a 2021-22 in which it just missed the NCAA Tournament and accepted a No. 1 seed in the NIT Postseason Tournament. The Sooners were eliminated in the second round in a loss to St. Bonaventure.
Before the signing period, the Sooners had just one commitment — forward Jacolb Cole, who plays at Link Academy in Branson, Mo. The Sooners announced his signing on Friday.
Oklahoma's 2023 recruiting class is below. Players who confirmed as signed are noted below. The list below also includes the Sooners' season-opening roster.
The early-signing window closes on Nov. 16.
Oklahoma Basketball 2023 Recruiting Class
No. 9 Class in Big 12, No. 63 overall (247Sports.com as of Nov. 7)
SF Jacolb Cole, 6-7, Link Academy (Branson, Mo.) — 99/23/3* – Signed
Note: Slash rankings are national/position/state per 247Sports.com
2022-23 Season-Opening Roster
2022-23 Season-Opening Roster: G Benny Schroder (6-7, Fr.), F Jalen Hill (6-6, Sr.), G Otega Oweh (6-5, Fr.), G Joe Bamisile (6-4, Jr.), F Sam Godwin (6-10, Jr.), F Yaya Keita (6-9, So.), G Milos Uzan (6-4, Fr.) G Bijan Cortes (6-3, So.), G C.J. Noland (6-2, So.), G Grant Sherfield (6-2, Sr.), G Jake Moser (6-3, So.), F Jacob Groves (6-9, Sr.), F Tanner Groves (6-10, Sr.), G Blake Seacat (6-4, Sr.), C Luke Northweather (6-11, Fr.)
Player in Bold: Notes a player who is a senior and may be out of eligibility after this season, depending on whether they have a COVID-19 waiver.
You can find Matthew Postins on Twitter @PostinsPostcard.