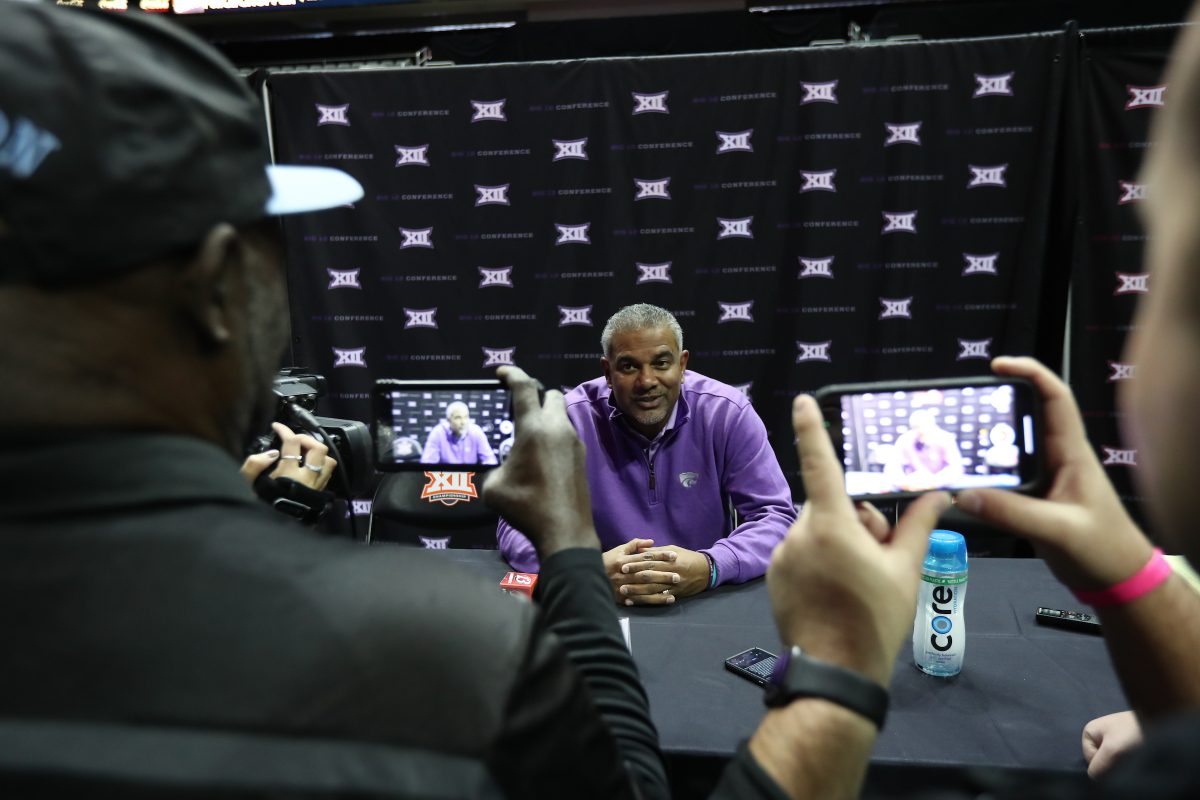 Yes, it's early in the college basketball season, and coaches, players and even broadcast crews are working through some of the kinks, but one was very evident on Friday night when K-State was taking on Cal, which aired on the Pac-12 Network.
The Pac-12 Network continued to show the wrong coach and call him the wrong name. Jerome Tang is the new K-State basketball coach. And not only was the Pac-12 Network referring to him as Jerome Yang, but they also kept showing the wrong coach.
The below clearly shows K-State director of strategies Kevin Sutton, not Jerome Tang, while also screwing up the name.
Yikes. I know he's a first-year head coach, but that's bad, Pac-12 Network.
As for the game, Kansas State beat Cal 63-54, with Keyontae Johnson leading the way with 16 points and nine rebounds. In the backcourt, Markquis Nowell dropped 13 points with seven assists on the night.
The Wildcats are off to a 2-0 start under until Tang and are off until next Thursday when they take on University of Missouri-Kansas City. That game will air on ESPN+ and let's hope their broadcast crew knows who Jerome Tang is before tip off.