Oklahoma Sooners
Sonny Dykes Calls Bijan Robinson Best Running Back Since Adrian Peterson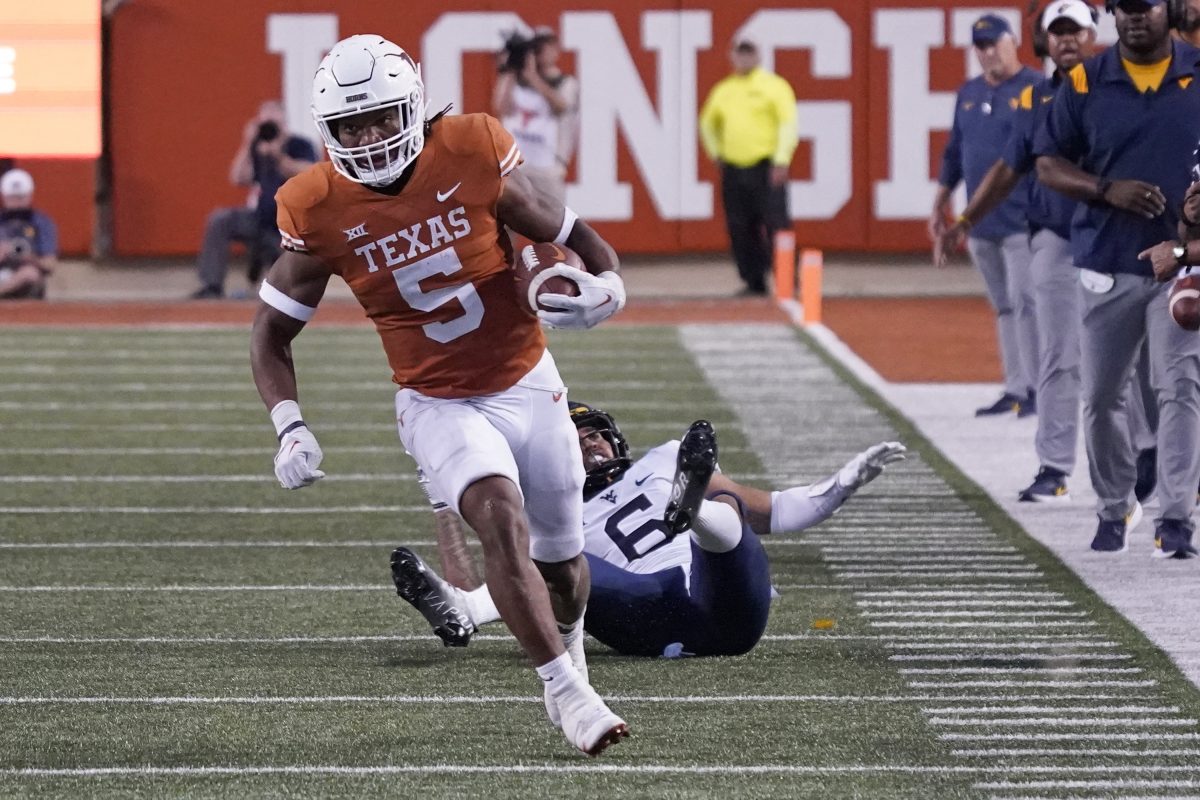 Sonny Dykes and the TCU Horned Frogs will take on the Texas Longhorns this Saturday, and one of their main tasks on the evening will be keeping Texas RB Bijan Robinson in check.
That, obviously, is a task that is much easier said than done as Robinson is one of the best running backs in the country, and in recent memory, if you ask Dykes.
In fact, the TCU head coach recently made a staggering comparison between Robinson and one of the greatest backs in college football history: Oklahoma's Adrian Peterson.
Now, that is high praise. Peterson is not only one of the best running backs in Oklahoma history, but also went on to have a Hall of Fame career with the Minnesota Vikings in the NFL.
We can't compare Robinson's NFL stats to Peterson's just yet, but it won't be long before the Longhorn running back has his name called in the 2023 NFL Draft. Until then, we can take a look at their stats in college.
Adrian Peterson
Provided by CFB at Sports Reference: View Original Table

Bijan Robinson
Provided by CFB at Sports Reference: View Original Table

It's interesting to see how differently the two backs were used, as Peterson saw nearly 300 more carries than Robinson in just three more career games to this point, while Bijan has nearly tripled Peterson's receptions and quadrupled his yards.
Robinson is clearly the better pass catching back in this comparison, but Peterson was the type that a quarterback could turn around and hand the ball off to 30 times a game.
In terms of rushing yards, Peterson averaged 5.4 yards per carry over nearly 750 carries, while Robinson has averaged 6.3 over around 475 carries.
Peterson's phenomenal freshman year, in which he rushed for 1,925 yards and 15 touchdowns, is among the greatest years by any freshman ever, while Bijan has steadily gotten better as his years go on, but hasn't recreated that kind of season to this point.
Now, Big 12 defenses in Peterson's time were a whole different animal than Robinson is seeing now, but both backs were wildly successful with the ball in their hands. Robinson is a homerun hitter anytime he gets a chance, and that is exactly what Peterson was known for a decade and a half ago at Oklahoma.
Either way, it appears that the comparison holds water and if Bijan can recreate what Adrian Peterson did in the NFL, Texas fans will be in for a fun decade of watching NFL football.