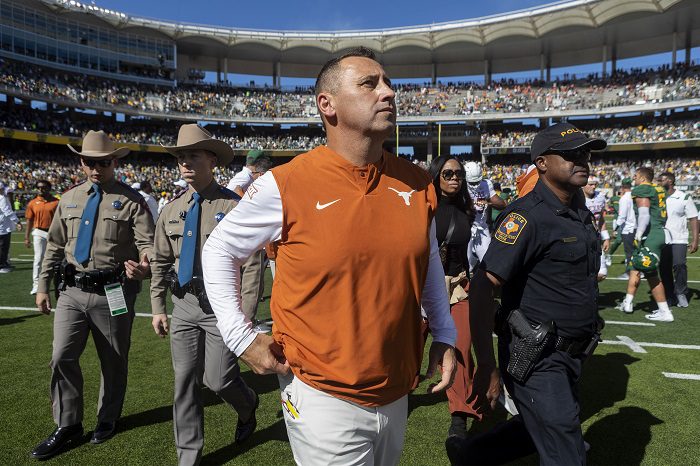 There are huge Big 12 implications surrounding the game between TCU and Texas on Saturday. A TCU win would lock the Horned Frogs into one of the spots in the Championship game next month, while a Texas win would keep them positioned to make an appearance in Arlington, barring another loss along the way.
Steve Sarkisian knows how important this week is for his team and realizes that this game could be a preview of the Big 12 title game, that is if the Horns play their cards right.
For the time being Sarkisian needs to keep his team focused on the task at hand and that is easier said than done with all the distractions around Austin, notably the return of ESPN's College Gameday.
"I'm not naive to the fact that — I recognize all that's surrounding the game," Sarkisian said. "I think we do a pretty good job of staying focused on the task at hand and quieting the noise. Because there are the games, more people call you and ask for tickets, right? These are the games that ask our players 'can I get a ticket?' and the coaches. That can be a distraction.
"GameDay coming can be a distraction. Fighting for first place in the conference can be a distraction. The challenge is quieting the noise, focus on the task at hand. And that's going out and playing really good football against a very good opponent."
The Horned Frogs and Longhorns are scheduled to kickoff at 6:30 p.m. CT, with Texas currently being favored by a whopping 7.5 points.