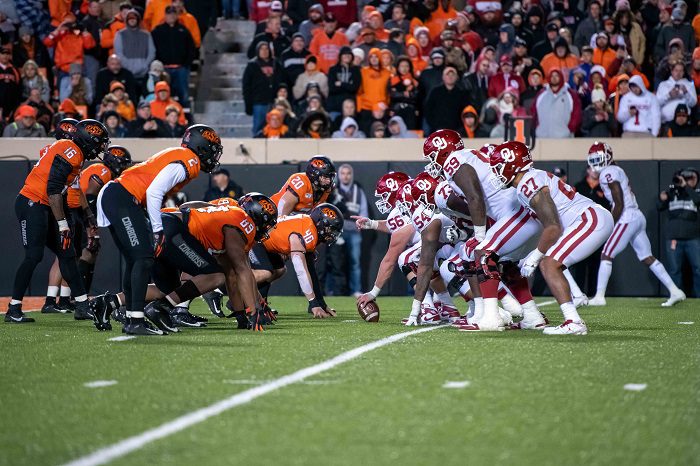 While both teams aren't having the season either hoped for, Oklahoma State vs. Oklahoma is set to kick off in prime time on Saturday night during Week 12 of the college football season.
Bedlam will kick off at 6:30 p.m. CST on ABC, making the the second-straight week that ABC will be at a Big 12 game, as Week 11 featured TCU vs. Texas.
The kick off time wasn't announced until late Saturday night after all the Week 11 games had wrapped up, as the TV networks elected to save the game for their six-day selection window when they could pick when the game would be played.
Considering Oklahoma is sitting at 5-5 overall and 2-5 in Big 12 play, while Oklahoma State, despite being 7-3 overall and 4-3 in league play, has fallen behind in the Big 12 race, the prime time selection for this one may come as a bit of a surprise.
But regardless, it's still Bedlam. And it will be one of the last Bedlam for the foreseeable future, as Oklahoma leave for the SEC in 2025. That means there will be three more match ups between these two schools and then one of the great rivalries in college football is dead for the foreseeable future.
So with that, Bedlam is on, under the lights in Norman in prime time.