Baylor Bears
Big 12 Men's Basketball Week 1 Good, Bad and Ugly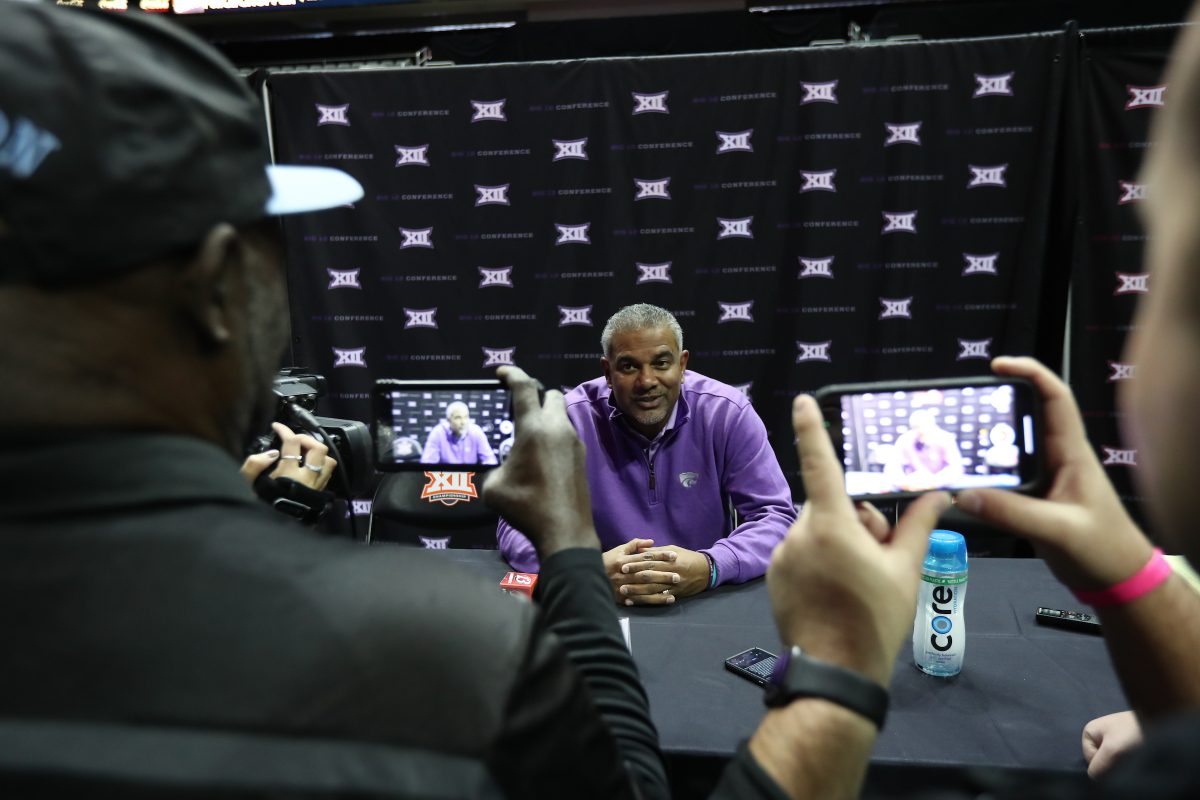 The first week of Big 12 men's basketball went (mostly) according to plan. Here is this week's Good, Bad and Ugly from the first week of the season.
The Good
Jerome Tang's Debut Week
The new head coach at Kansas State went 2-0 for the week. The Wildcats took are of UT-Rio Grande Valley, 93-59, and then went to Cal and beat the Golden Bears, 63-54. Tang was one of only three Big 12 coaches to schedule a road game for the first week, and the Bears served as a nice test for a young team. Even better, Keyontae Johnson — the transfer who collapsed during a Florida game two years ago — averaged 14.5 points and 5.5 rebounds for the week. If he continues to play like that, the Wildcats will have accelerated their development.
One note, neither good nor bad. Tang announced earlier this week that three players would redshirt — Jerrell Colbert, Taj Manning and Anthony Thomas.
Freshmen Not Long For the Big 12
Baylor freshman guard Keyonte George and Kansas freshman Gradey Dick probably aren't going to be in the Big 12 for long. An early NBA mock draft has him going No. 7 overall to the Detroit Pistons (and George and Cade Cunningham playing together honestly sounds scary for opponents). The same one has Dick going No. 29 to Indiana, where he would play alongside former Iowa State star Tyrese Haliburton.
So, enjoy these times, Big 12 fans. George had 18 points, 5.5 rebounds and 7.0 assists in two games in which Baylor dominated low-major opponents. Dick had 17.5 points, 4.0 rebounds and 2.0 assists in two games in which Kansas went 2-0.
Texas forward Dillon Mitchell was the other Big 12 freshman in the mock draft. While his numbers weren't as eye-popping, he's fitting in nicely with the Longhorns and had 10 rebounds in his second game.
And, we here at Good, Bad and Ugly will do our part to keep the Gradey Dick puns to a minimum this season. But, there are plenty of good Twitter accounts you can follow because the Kansas students are having all kinds of fun with it. And, yes, for now, Twitter is still a thing.
Bullish on WVU?
It's early, but I thought West Virginia's 25-point win on the road at Pitt on Friday was impressive. Bob Huggins has what amounts to a brand-new team. His most experienced player with a track record is actually Emmitt Matthews Jr. who played for WVU for two years and then went to Washington for two years before returning. Matthews had 10 points in that game, by the way.
The Mountaineers are looking for balance early, and they're getting it from transfer forward Erik Stevenson, who has 16 points on Friday, and transfer guard Joe Toussaint, who had 18 points off the bench.
You can see that the Hall-of-Famer is tinkering right now. He loves Jimmy Bell Jr. at center — he told me that at Big 12 Media Day — and Bell is starting. But he's not playing much to this point. Instead, Mohamed Wague — who is also 6-foot-10 — is giving the Mountaineers a significant boost off the bench. He had 11 points and four rebounds. Another transfer, Tre Mitchell, is starting to regain the form he had a UMass two years ago, when he averaged nearly 19 points.
This was the team I had the most questions about going into the season. They're not all answered yet. I'm not sure about the sustainability of this group in the Big 12 gauntlet just yet. But that's what non-conference is for, right? Figuring that out?
The Bad
I'm 1-0 in Mid-Major Danger Games
Oklahoma State may not want to have me in for a game after its 61-60 loss to Southern Illinois on Thursday. That was my Mid-Major Danger Game of the Week. I wasn't at the game, so maybe it's just me picking it? Anyway my logic was that SIU was a Top 100 Ken Pom team, which automatically perks my ears up. Most envision OSU as an NCAA Tournament team. That's a loss that could hurt them if they end up on the bubble.
By the way, the Cowboys bounced back with a win over Oakland on Sunday.
The Ugly
Oklahoma's Opening Loss
Sam Houston is a school I'm familiar with, as the Bearkats (correct spelling, by the way) have been my alma mater's rivals for decades. I went to Stephen F. Austin.
The Bearkats have always been a good basketball team. But, they shouldn't be confused with, well, my Lumberjacks, who have made five NCAA Tournament appearances in a decade and, if you haven't heard, beat Duke on the road a few years ago. The Bearkats have been to the NCAA Tournament twice — in 2003 and 2010.
Sam Houston did win 19 games last year, won 13 games in the Western Athletic Conference and won their first WAC Tournament game. They were a team Oklahoma should have taken seriously, if for no other reason than the Bearkats had a starter the Sooners were well-acquainted with, former Kansas State forward Kaosi Ezeagu. Well …
Yep, Sam Houston won, 52-51. That's the kind of win a program like Sam Houston can recruit on as it transitions to Conference USA next season. It was a game, quite frankly, Oklahoma never should have lost, and you can point the finger at the Sooners. The scoring was concentration around transfer Grant Sherfield (14 points) and Jacob and Tanner Groves (11 points each). The other two starters, CJ Noland and Jalen Hill, scored a combined one point.
That won't work in the Big 12. They need more balance. This early, that's the message for the Sooners.
You can find Matthew Postins on Twitter @PostinsPostcard