Big 12 News
Garth Brooks Headlines New Big 12 Conference Business Advisory Board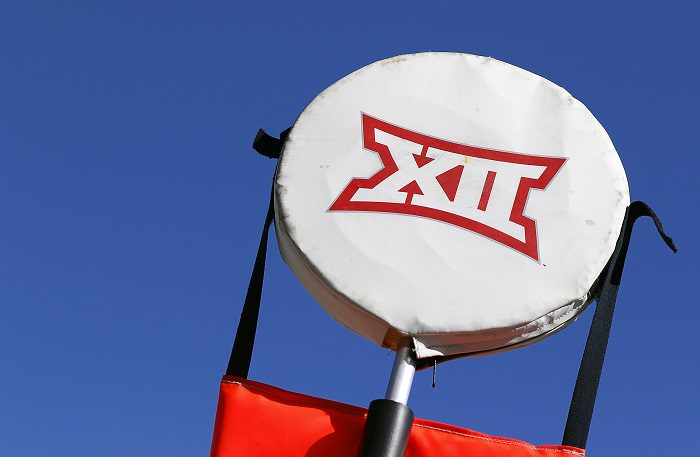 The Big 12 Conference announced on Monday the formation of a Business Advisory Board to collaborate and help form the conference's business strategy.
The board is comprised of several notable individuals from a plethora of fields, including entertainment, finance, consumer brands, technology, and media. This conglomeration will provide a wide range of experience and knowledge for the Big 12 to pull from as it puts together its model for the future.
Among the names listed are Dallas Mavericks head coach Jason Kidd and country music legend and Oklahoma State alum, Garth Brooks. Who'd have thought those two would ever end up on an advisory board together?
"The Business Advisory Board will play a crucial role in creating the blueprint to growing our brand and business," Big 12 Commissioner Brett Yormark said in a release. "I appreciate each board member's willingness to assist the Big 12 in crafting our business strategy. Every member brings a wealth of expertise and experience to the table, and I look forward to working with the entire board."

"It's a thrilling time in college sports especially for the Big 12. Having Brett share his vision and strategy for the Big 12 is extremely exciting. I am honored to be a part of this advisory board and to play a role in the growth, momentum and evolution of this celebrated conference," said BODYARMOR and Vitaminwater co-founder and Advisory Board member Mike Repole. "I look forward to working alongside an incredible group of entrepreneurs and change agents to help guide this conference to reach its highest level of success."
The Big 12 Business Advisory Board members include:
Spencer Armour: Partner – Geneses Investments
John Barrett: Chairman, President and CEO – Western & Southern Financial Group
Steve Bergstrom: Chairman – Williams Company
Elizabeth Brady: EVP, Chief Marketing, Customer & Communications Officer – Allstate
Karen Brodkin: EVP, Content Strategy & Development – ENDEAVOR, Co-Head – WME Sports
Garth Brooks: Singer / Songwriter / Musician
Stuart Bryan: Global Partnerships & Corporate Communications Lead – NBA
Fraser Bullock: Partner – Sorenson Capital
Lawrence Chu: Vice Chairman – Jefferies LLC.
Adam Dettman: Head of Partnerships – North America, Molson Coors Beverage Company
Jim Donald: Co-Chairman – Albertsons
Mark Dowley: Chief Operating Partner – RedBird Capital Partners
Paul Foster: President – Franklin Mountain Investments
Elliott Hill: Retired – Nike, Founder – Open Road Capital
Jason Kidd: Head Coach – Dallas Mavericks
Charlene Lake: SVP, Corp. Responsibility & Chief Sustainability Officer – AT&T
Ross Levinsohn: Chairman and CEO – The Arena Group and Sports Illustrated
Monte Lipman: Founder and CEO – Republic Records
Joseph McFarland: EVP of Stores – Lowes
Jenny McGhee: Senior Director of Competition – Big 12, former NCAA student-athlete
Jarrod Moses: Founder, CEO & President – United Entertainment Group
Nicholas Perkins: CEO – Fuddruckers
George Pyne: Founder & CEO – Bruin Capital
Mike Repole: Serial Entrepreneur – Driven Capital Management
Wayne Richards: President & CEO – GR Energy Services
Ryan Schinman: Co-Founder – Mayflower Entertainment
Elizabeth Schartz: Partner- Holland & Knight LLP
Dayna Scherf: Vice President of Competition – Big 12, former NCAA student-athlete
Mark Shapiro: President – Endeavor
Keith Sheldon: President of Entertainment for Hard Rock International – Seminole Gaming and Seminole Hard Rock Support Services
Stacy Sonnenberg: Managing Director & Co-Head of PSI's Global Sports Finance Franchise – Goldman Sachs
Steve Stoute: Founder and CEO – Translation / UnitedMasters Inc.
Gary Vaynerchuk: CEO – VaynerMedia, Chairman – VaynerX
Ben Weiss: Founder & Former CEO – BAI, Founder and Chairman – Crook & Marker
Dustin R. Womble: Chairman – Masked Rider Capital
Nick Woodhouse: President & CMO – Authentic Brands Group