Baylor Bears
Texas No. 1 in Big 12 Women's Basketball Power Rankings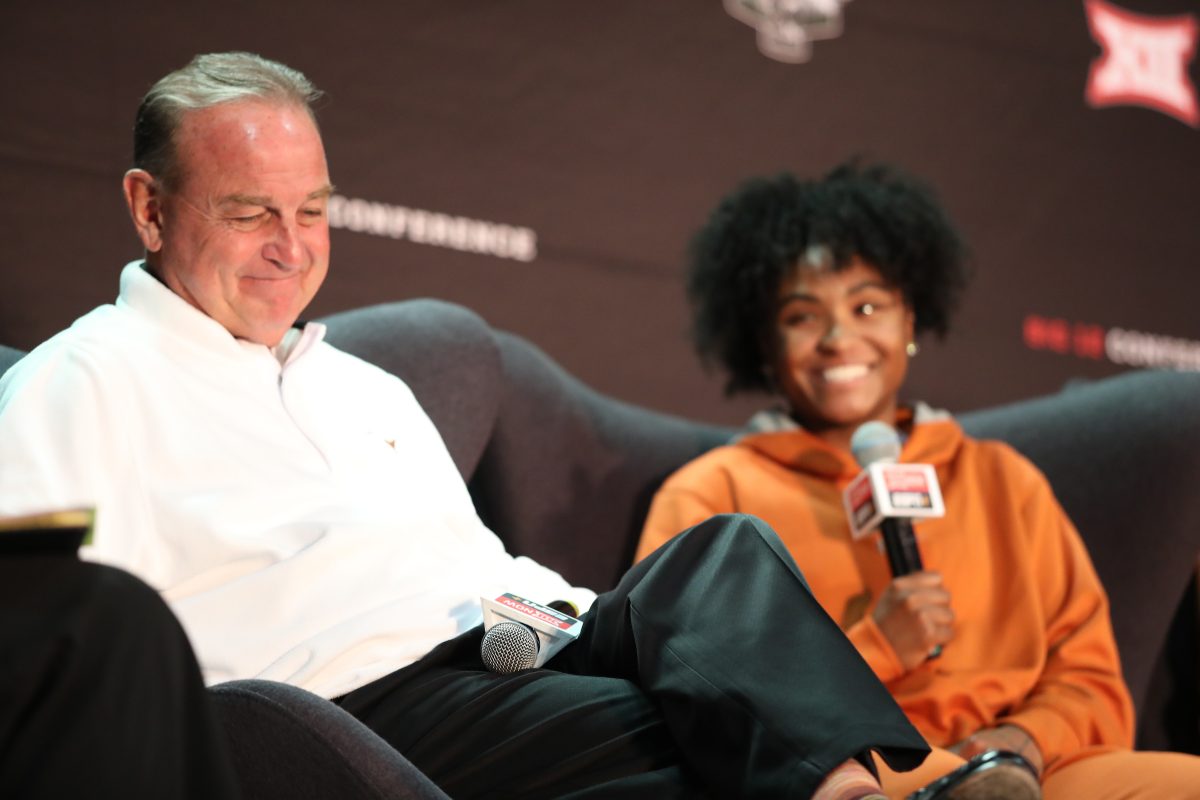 The Texas Longhorns are No. 1 in the Heartland College Sports Big 12 women's basketball power rankings entering the second week of action. Our Power Rankings will appear every Monday during non-conference action.
1. TEXAS (1-0)
Texas played just one game but beat Louisiana handily. Transfer forward Taylor Jones had a huge game for Texas, and the Longhorns needed it with guard Rori Harmon in a walking boot. Texas has a tough one on Monday against UConn and it's not clear if she'll play. Texas' time at the top might be short.
2. IOWA STATE (2-0)
The Cyclones had the foot on the gas all week. Ashley Joens is already averaging a double-double. Not stunning. New center Stephanie Soares is, too. That's an awfully good start for the NAIA transfer. Denae Fritz has crashed the starting lineup and is making the Cyclones better defensively.
3. BAYLOR (2-0)
Leading scorer after two games is transfer guard Aijha Blackwell. Logical. Third-leading scorer is veteran guard Sarah Andrews. Logical. Second-leading scorer is freshman Bella Fontleroy? Slightly unexpected. Coach Nicki Collen brought in the freshmen to run, and a big one is brewing on Sunday against Maryland.
4. OKLAHOMA (2-0)
The Sooners averaged 101 points in two games. That's to be expected. The Sooners gave up 84 points per game. That's not what coach Jennie Baranczyk wants. But it's early. Taylor Robertson's chase of the national 3-point record will get plenty of attention. But Madi Williams (22 points per game) went beast mode to start the season.
5. KANSAS STATE (2-0)
We know the Wildcats don't have Ayoka Lee. But a 2-0 start is nothing to sneeze at. The Wildcats beat Wisconsin in the Badgers' own backyard and won the program's 1,000th game. By the way, Gabby Gregory (22 points per game) is here to remind you that she can still pour it in.
6. KANSAS (1-0)
Just one game but one win, and Kansas looked sharp doing it. Holly Kersgieter had a great game. But center Taiyanna Jackson continued to impress, with 16 points, 12 rebounds and two blocked shots in the opener. The conference is shaping up to have quite the class of centers in this season.
7. OKLAHOMA STATE (2-0)
Jacie Hoyt makes her debut as coach and she starts with two wins over teams the Cowgirls should have beaten. Four different players were in double figures, led by transfer Lior Garzon. Taylen Collins is averaging 10 rebounds. It may not last, but for now the Cowgirls are trending up.
8. TEXAS TECH (1-0)
Life without Vivian Gray started well for the Lady Raiders. Of the three Lady Raiders in double figures in the opener, only one was a holdover — Rhyle McKinney. Jazmaine Lewis, the Houston transfer, led the way. Bailey Maupin, Tech's top freshman, also hit double figures. Bre'Amber Scott didn't play, but it's not injury-related.
9. WEST VIRGINIA (1-0)
The Dawn Plitzuweit era started with a relatively easy win. Vets JJ Quinerly and Madisen Smith combined for 30 points. It's still too early to say where the rotation is going but keeping an eye on Danni Nichols would be a good idea.
10. TCU (1-1)
TCU was the one team that tested itself by going on the road and playing a ranked North Carolina. But the Horned Frogs have a new star — Knisha Godfrey. She posted 26 points in her TCU debut. Hopefully there is more of that to come for the Horned Frogs.
You can find Matthew Postins on Twitter @PostinsPostcard