Big 12 News
Will Howard to Start at QB vs. West Virginia, Likely to Burn Redshirt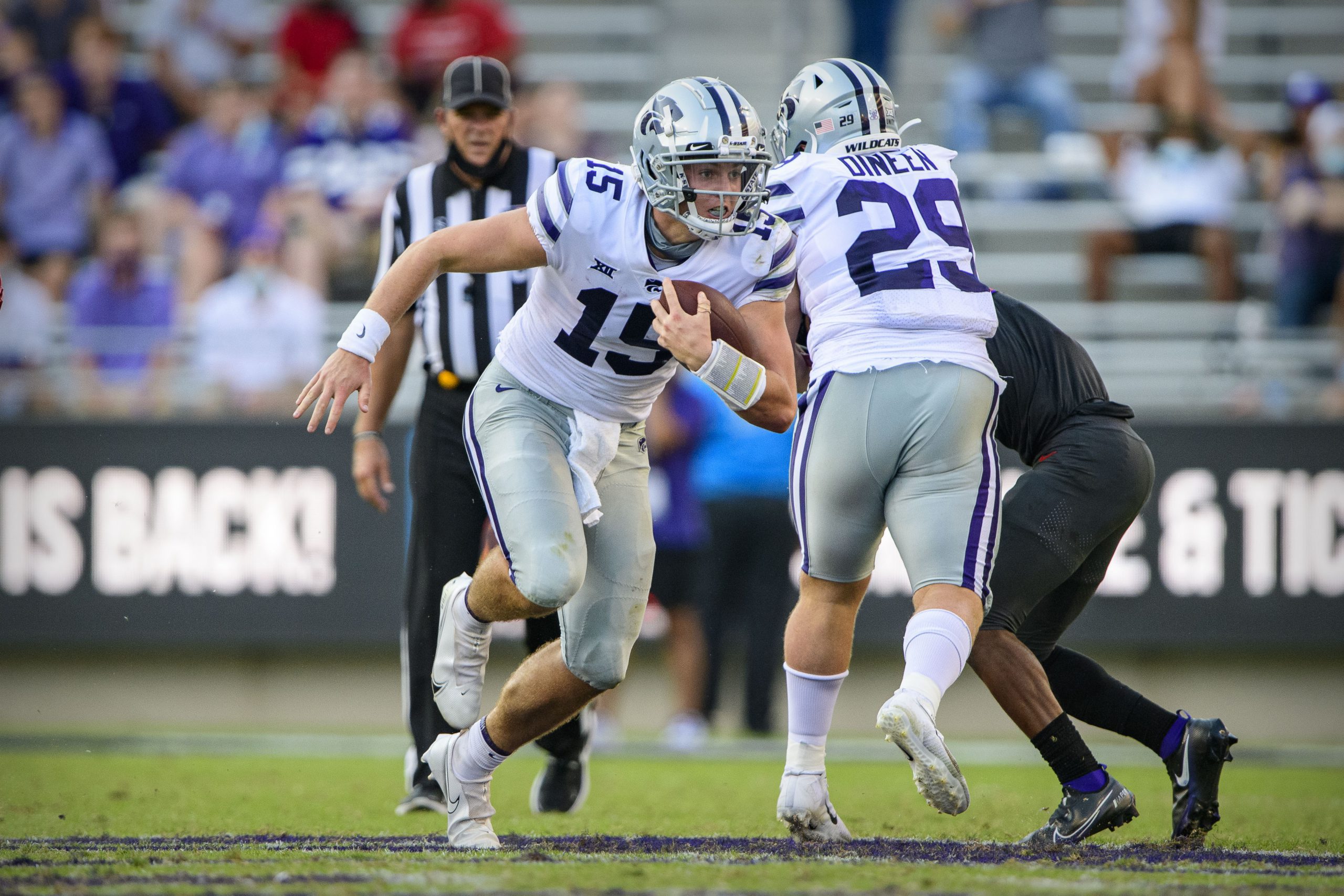 The Kansas State Wildcats look poised to move ahead with Will Howard at quarterback, for at least the short-term, according to head coach Chris Klieman.
Klieman confirmed that Howard will get the start on Saturday against West Virginia, as the Wildcats try to reach the Big 12 Championship Game with two games remaining in the regular season.
Kleiman confirmed that Adrian Martinez is out in the short term with an injury, but did add that he is not out for the rest of the season.
If Howard finishes out the regular season, this week at West Virginia, and then next week against Kansas, he would lose his ability to have a redshirt season in 2022. The redshirt rule requires a player to play in no more than four games in a season, Howard has played in three thus far.
But Klieman admitted that competing for a Big 12 title this season far exceeds saving the redshirt and that all parties are comfortable with that decision.
And they should be. Howard is playing at a high level. He's completed 53 passes on the season and nine of them have been for touchdowns. Howard is completing 63.1% of his passes for 717 yards, with nine touchdowns to one interception, while also rushing for one score.
Kansas State is 5-2 in Big 12 play and is in the driver's seat to play for a Big 12 Championship against TCU, who has already punched their ticket to the conference championship game. K-State has a one-game lead on Oklahoma State, Texas and Baylor, who are all 4-3 in league play with two games to go.
Kansas State at West Virginia kicks off at 1:00 CST on ESPN+.