Baylor Bears
Big 12 Football Bowl Projections Entering Week 12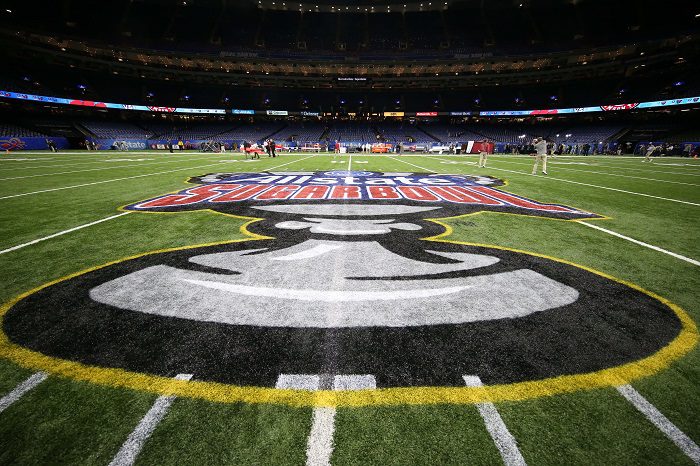 We are now elven weeks into the college football season, and it is time to start thinking about bowl games. There are still plenty of important games to get through and three weeks of the season left, but it is never too early to start thinking about the postseason.
Jerry Palm from CBS Sports recently released his latest college football bowl projections. It is always interesting to see how things change from week to week but here is what he currently has listed for the Big 12.
Fiesta Bowl (CFP)
TCU vs Ohio State
As long as TCU keeps racking up those wins, they will remain in the College Football Playoff picture. The Horned Frogs are still in the top four but must win out to keep their playoff hopes alive. It's been three years since a Big 12 team has been in the final four, but TCU has a chance to become the first Big 12 team not named Oklahoma to make it.
Sugar Bowl
Kansas State vs LSU
This is quite a different matchup from last year when these two teams met in the Texas Bowl. Kansas State ended up blowing out a short-handed LSU team down in Houston, but this is a totally different game here. It's been a bit since Kansas State made a NY6 bowl, so it is nice to see them back up here.
Alamo Bowl
Oklahoma State vs Oregon
A week ago, I wasn't sure where Oklahoma State would end up. They were blown out in back-to-back games and looked completely lost but managed to escape a bad Iowa State team. A trip to the Alamo Bowl would be good for the program to get back to where they want to be.
Cheez-It Bowl
Texas vs North Carolina
This is an interesting matchup that may end up being overlooked by most people. North Carolina's coach is Mack Brown the former Texas head ball coach. Obviously, Texas fans would want to win this bowl game, but I am sure many folks in Austin will show Mack Brown a ton of love.
Texas Bowl
Baylor vs Kentucky
Baylor still has a chance to move up on the bowl list, but they certainly have their work cut out for them. I thought this team could get back to a big-time bowl game, but this has looked more and more like a rebuilding year for the Bears after losing so many great players last year.
Liberty Bowl
Kansas vs Maryland
Playing in the Liberty Bowl is better than not playing in a bowl game at all. That is how Kansas fans should treat this game. Plus, playing in Memphis should be good for the fans to come in and take the town over.
Guaranteed Rate Bowl
Oklahoma vs Wisconsin
Sitting at 5-5, the Sooners still need to win one out of their next two games to become bowl eligible. That appears to be easier said than done with the way this football team is playing right now.
First Responder Bowl
Iowa State vs UNLV
I was a little shocked to see Iowa State still on this list after losing this past weekend to Oklahoma State. The Cyclones are 4-6 right now and will need to win their last two games against Texas Tech and TCU just to get to six wins. I am not sure if they can do that. In fact, they can't.