Big 12 News
Chris Klieman Needs to Win One More Game for Contract Extension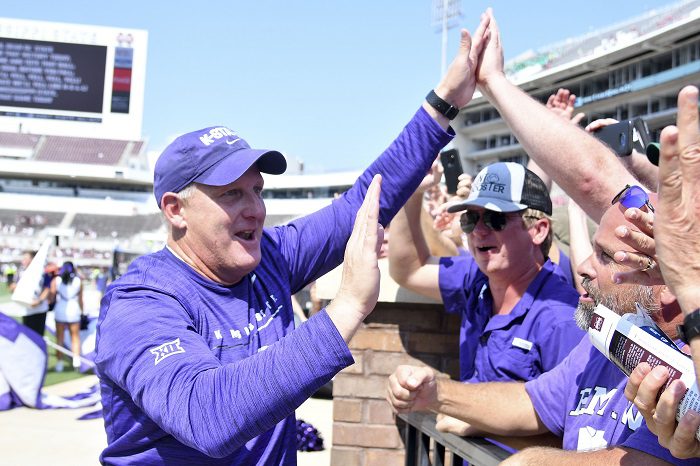 Thanks to a unique clause in Chris Klieman's contract, the Kansas State football coach is one win away from a contract extension, according to The Kansas City Star.
If the Wildcats win either of their two remaining games — at West Virginia or against Kansas — an extra year will be added to the end of Klieman's current deal, which currently takes him through the end of 2026.
Every time Klieman leads the Wildcats to eight or more regular-season victories and the season culminates in a bowl game his contract is automatically extended by one year at a salary of $4.3 million. Klieman barely missed out on that bonus last season when K-State went 7-5 and then beat LSU in the Texas Bowl.
Right now, Klieman is making a salary of $3.5 million. His salary will increase to $4 million next season and then max out at $4.3 million for every remaining year of his deal.
Kansas State is currently 7-3 and 5-2 in Big 12 play heading into this weekend's game at West Virginia, which is followed by a home match up with Kansas to end the season. If the Wildcats win out, they will play TCU for a Big 12 Championship in two weeks at AT&T Stadium in Arlington.
Klieman and the Cats take on West Virginia for a 1:00 kick off in Morgantown on Saturday.