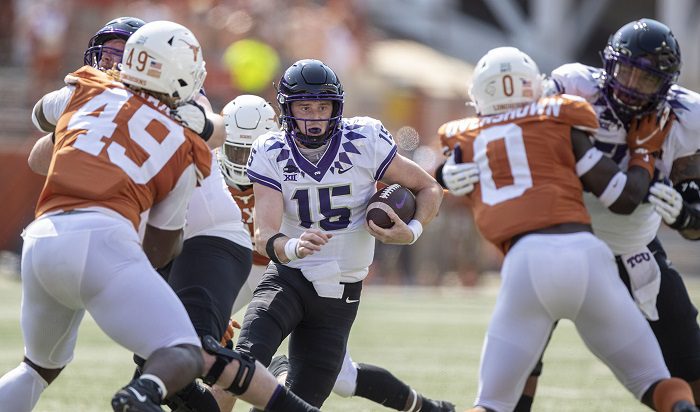 Are you prepared to be shocked? Paul Finebaum and Steven A. Smith haven't watched a single Big 12 game this season, or at least it seems that way as they both just spent an entire segment of ESPN's First Take trashing the TCU Horned Frogs and the entire Big 12 conference.
The Big 12 has been as tough as it has been in a decade, as you can tell when you look at the conference standings. There is just a three-game difference between second place and 10th place in the conference standings right now with two games left to play in the season. Tell me where there's another conference that has that kind of competition from top to bottom.
Here is what the ESPN "college football experts" had to say about TCU and whether a 13-0 Horned Frogs team deserved to be in the College Football Playoff.
I am confident that neither Finebaum or Smith knows the names of anyone on TCU's roster outside of Max Duggan or Quentin Johnston, because if you've watched this team play in 2022 you know that they can compete with the best.
And by the way, Finebaum's point about TCU getting blown off the field by Georgia, Tennessee, Alabama, LSU, Michigan, or Ohio State?
Alabama beat Texas 20-19, and TCU just beat the Longhorns 17-10 and Quinn Ewers actually played the entire game. Oh, and TCU held the Texas offense to three points. LSU just snuck by a 5-5 Arkansas by a score of 13-10. Georgia is favored by 16 points over that LSU team in the SEC title game. Georgia might just be that much better than everyone else in the country, but the argument that TCU couldn't play on the same field with everyone else ranked around them? That is just asinine.
The fourth-ranked Horned Frogs will take on Baylor this Saturday in Waco, and are currently 2.5-point favorites in that game.