Big 12 News
Cy-Hawk Game Gets Extension Through 2027 Season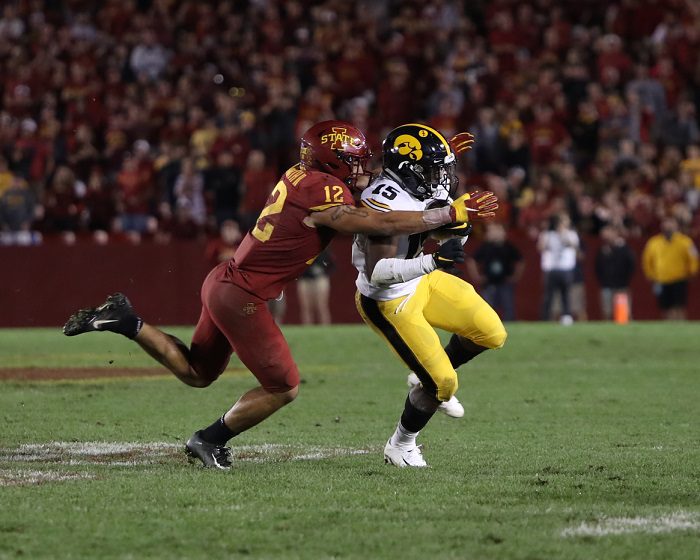 The Cy-HawK Series football game, played annually between the Iowa State Cyclones and the Iowa Hawkeyes has been extended through 2027, according to a press release from Iowa State University.
"Iowa State Athletics Director Jamie Pollard and Iowa Athletics Director Gary Barta announced today that a contract extension was signed to continue the series through 2027.
"The two-year extension begins in 2026 after the current contract expires in 2025. Iowa State will travel to Kinnick Stadium in 2026 and will host the in-state rivalry at MidAmerican Energy Field at Jack Trice Stadium in 2027."
The series has been played annually since 1977, which was the first time it had been played in 43 years. The Hawkeyes lead the series 46-23, and had won six-straight games in the series coming into 2022, but Matt Campbell and the Cyclones ended the streak with a 10-7 victory in Iowa City this September.
Unfortunately, the Cyclones have been unable to capitalize on that momentum this year and have fallen to a 4-6 record and a 1-6 in Big 12 play.
This week, Iowa State will host Texas Tech and is favored by 3.5 points as the home team. The game will be televised on FS1 and is set kickoff at 6:00 p.m. CT.