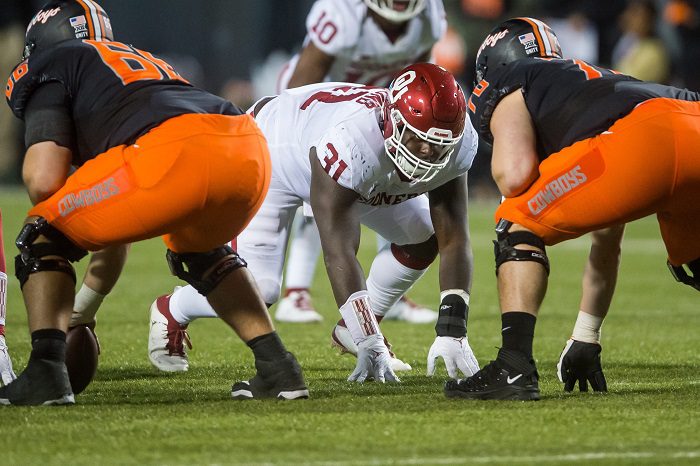 Some games are just better than others. It's a simple rule in the life of a college football fan and one that doesn't take long to figure out. Most nonconference games anymore are ho-hum, with FBS opponents taking on FCS opponents and beating their brains in by 42 points every other week.
Once conference play starts, things seem to get a little better, other than when your team plays the cellar dweller of the conference (you know who you are).
However, on every magical Saturday, there are a handful of games that are truly spectacles in their own right; games that you absolutely cannot miss out on, so you set your DVR (or your VCR I suppose) so that you can catch all the action if you must choose one over the other.
Those are the games we wake up for on Saturday.
Here are this week's Heartland College Sports' Staff Big 12 Games of the Week.
PETE MUNDO
The Wildcats control their own destiny to play for a Big 12 Championship in two weeks. Win out, and they're in. And now we know that the burden falls on Will Howard's shoulders at quarterback. He has played really well this season, beyond expectations, but does that change now that he has been officially named the starter for the time being? Plus, road games in Morgantown are not easy. And then for WVU, is Neal Brown coaching for his job? After AD Shane Lyons got fired this week, has the team given up on Brown, or are they fighting for their coach? We will find out more about that on Saturday. The storylines around this game may not jump off the page to national pundits, but for Big 12 fans, they are fascinating. 
BRYAN CLINTON
I know that neither of these teams likes how things have gone this season, particularly the Sooners, but this is still Bedlam. It's still one of the most entertaining rivalry games in America, and there will still be 86,000 screaming fans in Norman to witness the biggest game of the year in the Panhandle State and, despite what Paul Finebaum thinks, this game does have national drawing power. That's why ABC chose it as the primetime game for a 6:30 p.m. kickoff. This game might turn into a classic shootout between the Sooners and Cowboys, as both teams' strengths lie with the offense, while defensive woes have been their downfall. I look for this game to be a coin flip, likely ending with the victor being the team that possesses the ball last. Throw out the records and the implications. This is Bedlam.
MATTHEW POSTINS
Since TCU has already clinched a spot in the Big 12 title game, the focus now goes to Kansas State who controls their own destiny as long as they keep winning. However, with Kansas State traveling to Morgantown to take on a bad West Virginia team, I can't pick that game. I decided to go with a good old rivalry game with Bedlam. While neither Oklahoma nor Oklahoma State are having great seasons, a rivalry game is always nice to spice things up. The Sooners are still fighting for bowl eligibility and Oklahoma State is trying to hold onto any hope of sneaking into a Big 12 championship game. Plus, it's Bedlam and these two schools despise one another.
DEREK DUKE
Honestly, this is the only game worth paying attention to. The Horned Frogs are undefeated and trying to reach the College Football Playoff. I wrote earlier this month that the Horned Frogs' only realistic pathway is to finish undefeated and I still believe that. I don't care how impressed the committee was with TCU's defensive performance against Texas (and it was impressive), if TCU loses a game the committee will lose them like they never knew them. I think TCU can get to 13-0. But here's something fun to think about. Since 2012 two Big 12 teams have gotten off to 10-0 starts for the season — Kansas State in 2012 and Oklahoma State in 2015. Both lost the next game to …  Baylor. Welp. Oh, and back in 2014, the first year of the College Football Playoff, the Horned Frogs can basically blame Baylor for not having an undefeated season. Subplots a plenty, people.