Trending Now
SEC Looking at Moving to One Division and No Pods: Report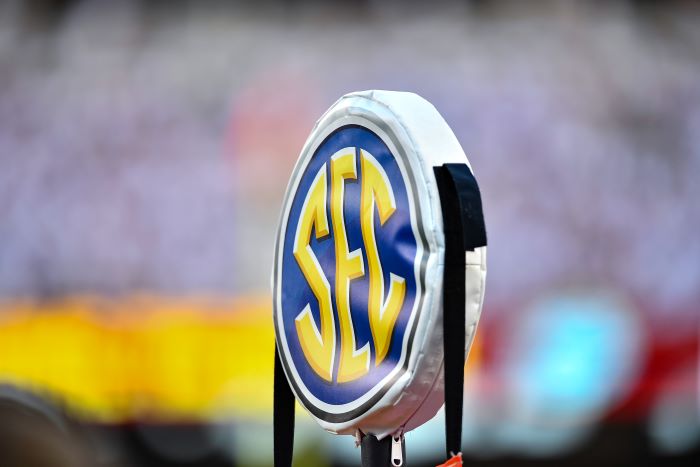 It appears the Big 12 was well ahead of its time in eliminating divisions as the rest of the college football world is taking after them.
The Pac-12 eliminated divisions after last season, and the ACC is set to follow suit in 2023 to ensure that the conference's two best teams are in the conference championship game, just like the Big 12.
Now the best conference in college football, the SEC, is looking at doing the same thing, according to a report from CBS Sports' Marc Ryan.
According to the report, SEC commissioner Greg Sankey is looking at moving the conference to a single division and not implementing pods as previously thought.
The SEC championship will have Georgia taking on LSU, after the Tigers took down Alabama last week in Baton Rouge. If the SEC were set up like the Big 12, we would likely see a Tennessee-Georgia rematch in the conference title game with Tennessee having just one loss and the Bulldogs still undefeated.
With college football moving towards division-less conferences (we're looking at you Big Ten) we will see less instances of one of the top two teams in a conference being left out of a championship game, and that's a good thing for all parties involved.