featured
HCS Roundtable Week 12: Locks of the Week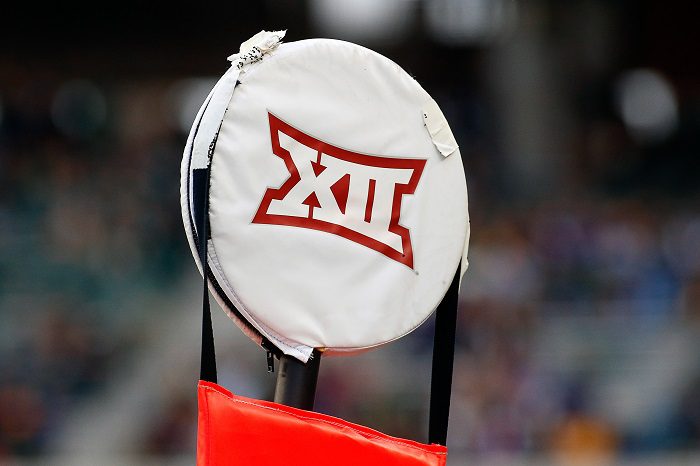 The Big 12 has been among the most unpredictable conferences in America this season, and that has really shown up on the boards in Vegas through seven weeks of football.
Coming into Week 12, underdogs in Big 12 play are 14-21 straight up, and just one team remains undefeated in conference play, as TCU sits atop the league at 7-0.
Despite this crazy season, the Heartland College Sports staff has weathered the weekly storm to stay ahead in its locks of the week. Through nine weeks, their combined record is 24-17-1, with Bryan sitting at 8-2-1 on the year and Pete just behind at 8-3. Let's see if they can keep things going here in Week 12.
PETE MUNDO (RECORD: 8-3)
I think the TCU Horned Frogs are on a mission. And while conventional wisdom might say that Baylor is home and looking to spoil their rival's best season in nearly a decade, I just don't think the Bears have the juice to get it done this weekend. TCU's defense is actually underrated, ranking No. 2 in defensive efficiency in the Big 12 behind Iowa State, and given how much Baylor struggled last week against another top defense in K-State, I don't see how it gets significantly better this weekend. And where is TCU most vulnerable? They have allowed the third-most sacks in the Big 12, but Baylor has not been able to get to the QB this season, ranking 8th in the league in sacks. Another edge for TCU. So all that being said, I'm on the Frogs and giving up the points.
LOCK: TCU (-2.5)
BRYAN CLINTON (RECORD: 8-2-1)
I did pick the Sooners to win this game in a nailbiter, but it won't be by more than a touchdown. The Sooners team that we saw last week in Morgantown proved incapable of putting things away, and while the weather did have an impact on that game, both teams did play in it and the Mountaineers proved to be the tougher out. Meanwhile, Oklahoma State will have Spencer Sanders as its starter for the first time since the K-State game, but things have changed since the first half of the season. OSU's offensive line has gaping holes in it and the defensive front is full of missing playmakers. This game will be ugly, and close, so I'm taking the Sooners to win at home, but the Cowboys to cover.
LOCK: Oklahoma State (+7.5)
DEREK DUKE (RECORD: 4-5)
I feel sorry for any sucker who has been playing my picks because they wouldn't have any money left by this point. This conference is almost unpredictable from week to week and my record reflects that. At this point, I may as well take a few more shots in the dark and look at the Iowa State/Texas Tech game. The Cyclones are favored by 3.5 points and it is going to be a night game in Jack Trice. Plus, it's going to be nearly freezing by the time kickoff comes around. I am not sure Texas Tech is ready for that so give me the Clones to cover.
LOCK: Iowa State (-3.5)
MATTHEW POSTINS (RECORD: 5-6)
I'm strangely feeling fine about K-State covering on the road. The quarterback situation is settled, Will Howard is playing great football and the Wildcats' defense travels well (as they proved last week). I don't know what the weather holds in store this weekend in Morgantown, but unlike Oklahoma, K-State is built for it.
LOCK: K-State (-7.5)