Big 12 News
Spencer Sanders to Start vs. Oklahoma: Report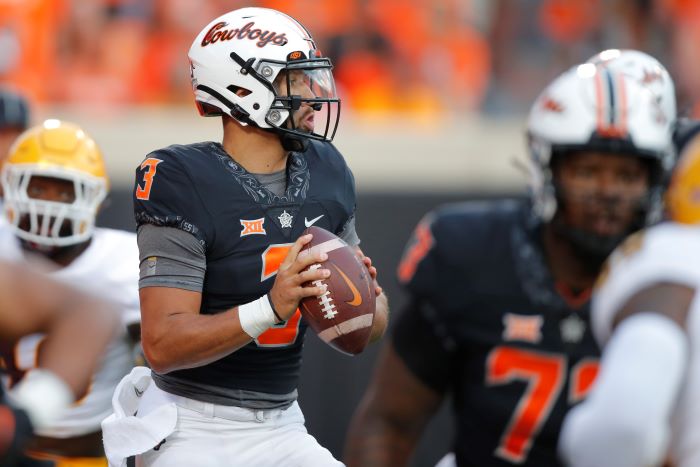 The Oklahoma State offense is set to get a boost on Saturday against their in-state rival Oklahoma as the Cowboys will get starting quarterback Spencer Sanders back for the game according to reports.
Sanders told media last Saturday that he would play in Bedlam following his entrance into the fourth quarter of the Iowa State game, leading the Cowboys to a 20-14 victory in the end.
"Oh, yeah. I'm playing next week," said Sanders. "That ain't no question. You can count me in. So yall are not scrambling all week, yeah I'm playing next week."
Now, it has been reported by Boone Pickens State on Twitter that Sanders will not only play in this week's game against Oklahoma, but he will start.
Oklahoma State's offense has averaged 18 points per game over the last two weeks that Sanders didn't start and Garrett Rangel and Gunnar Gundy got the nod. In the previous eight games that Sanders started, the Pokes averaged 39.5 points.
Having Sanders back in the fold will give the Pokes some added confidence and some truly valuable experience as this will be the second time that Sanders has played a football game in Norman
The Cowboys, who are 22nd in the latest College Football Playoff rankings, will take on Oklahoma at 6:30 p.m. on ABC, and are entering the weekend as 7.5-point underdogs on the road.