Baylor Bears
Three Thoughts on Baylor's 86-79 Loss to Virginia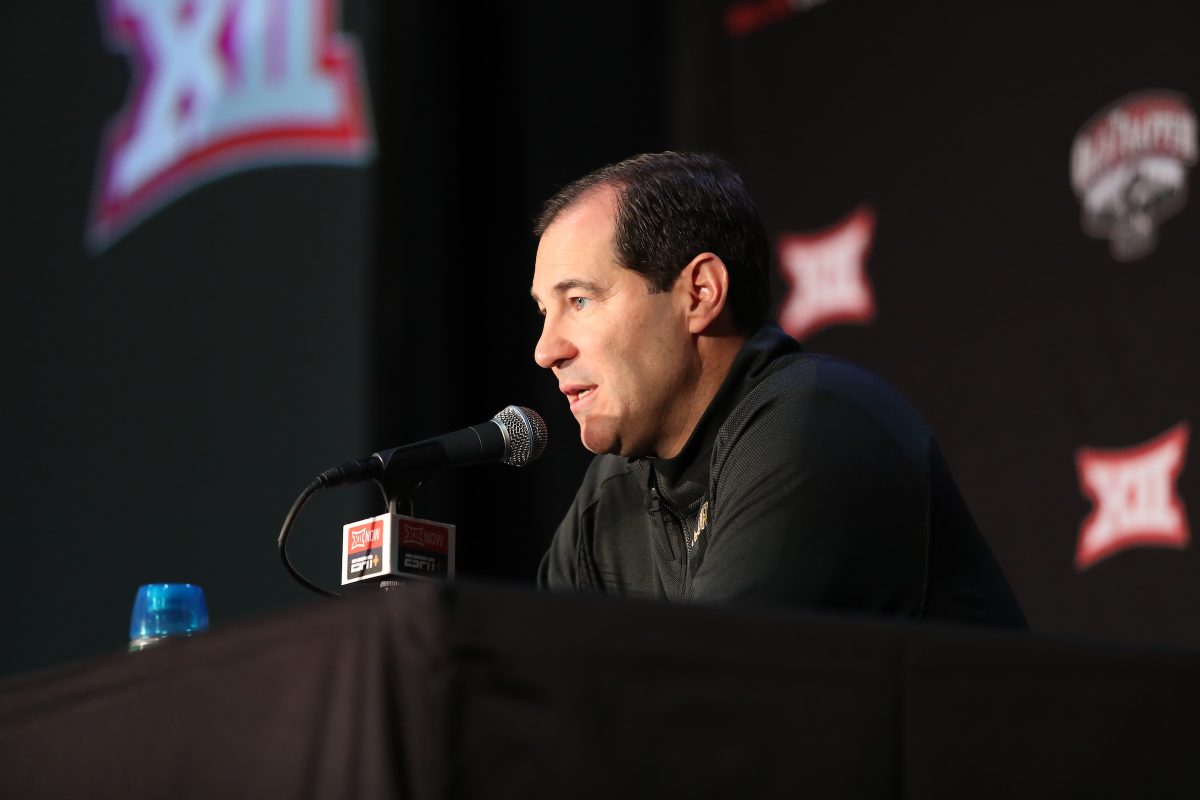 The No. 5 Baylor Bears lost to the No. 16 Virginia Cavaliers, 86-79, on Friday night in Las Vegas, Nevada. Here are three thoughts on the game.
There's LJ Cryer
When I wrote my Daily Fantasy piece for Friday's games (you can find it here, and I'm doing one every time there's a Big 12 game in the Draft Kings pool that night), I made the point that Cryer was tied for the team lead in 3-pointers made, but he wasn't shooting that well. He was right around 32 percent. But I also wrote that it was time for him to break out of that sluggish percentage.
Then came the first half on Friday night in Las Vegas.
Cryer had 13 points in the first half and went 3-for-5 from the 3-point line. Now, that tapered off in the second half. But the percentage is an encouraging sign for Baylor, which needs Cryer's percentage to creep up closer to 40 percent by the start of Big 12 play.
He finished with 17 points on 7-of-11 shooting and, oddly, didn't attempt another 3-pointer in the second half.
Cryer was a 46.8 percent 3-point shooter before his injury last season. Before Friday, it wasn't that Cryer wasn't scoring — he was averaging 14.6 points in three games. But he was only filling it up from distance thank to volume. The Bears need him to be more efficient, and as he shakes off the rust from last season's injury, he's starting to show signs that he will.
The Difference in the Game
The first 10 minutes of the second half absolutely doomed Baylor's chances of winning the game. The Cavaliers, quite simply, went on a scorching shooting run to put the game away.
Virginia was actually down three points at the break. With 11:42 left in the second half the Cavaliers were up 57-38. What happened? The Cavs got red-hot from the 3-point line, led by Armaan Franklin, who had 26 points. Virginia was 8-for-12 from the 3-point line in the final 20 minutes.
Meanwhile, the Bears went ice cold. During a 4:23 run leading into that 11:42 time marker, Virginia went on a 17-1 run and made 7-of-9 field goals. Baylor just couldn't make a shot, aside from a free throw.
In fact, the run spilled to 21-2 after the time out at 11:42. Baylor finally stopped the bleeding with an 8-0 run, but the Bears never got close enough to make Virginia sweat.
This one really qualified as "one of those games." Freshman Keyonte George had 20 points, Adam Flagler scored 15 points and forward Caleb Lohner added 11 points. But, that doesn't mean there aren't things to work on.
The biggest problem on Friday was playing defense against a taller front line. The Bears had trouble switching assignments all night and playing with four guards for the majority of the game hampered their ability to switch properly. The Bears did start two forwards — Jalen Bridges and Flo Thamba — but Bridges was a non-factor. The Bears played Lohner more because he proved to be a better matchup inside. But not that much better, especially defensively.
The Bears aren't suddenly going back to their vaunted halfcourt zone. Coach Scott Drew told me at Big 12 Media Day they're committed to the man-to-man defense. But Friday's performance will certainly compel Drew and his staff to make some adjustments.
Bigger Than Basketball
The tragedy at Virginia last weekend caused the university to cancel Saturday's football game with Coastal Carolina. The Virginia men's basketball team also canceled its game on Monday with Northern Iowa.
It's been a hard week for the Cavaliers, but Baylor tried to make it just a bit easier.
Earlier in the week Baylor coach Scott Drew told the media that he and his players wrote notes to Virginia coach Tony Bennett and his players, just to let them know they had them and the school's students and faculty in their thoughts.
"Obviously their minds are going to be on something different and they got a lot of people praying for them," Drew said.
Before the game, both Bennett and Drew talked to ESPN about the tragedy.
Virginia obviously had something different to play for on Friday night. No, a win or loss won't change the fact that three Virginia student-athletes — Lavel Davis Jr., Devin Chandler, and D'Sean Perry — are dead. But, sports has this way of funneling grief in these situations into something great. For Virginia, they'll walk away from Friday's game knowing they funneled that pain and grief into one of its best games of the season.
You can find Matthew Postins on Twitter @PostinsPostcard