Big 12 News
Garrett Greene to Make First Career Start vs. K-State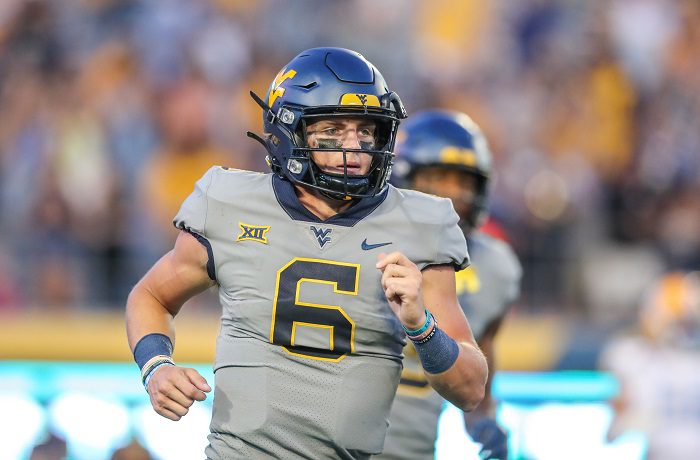 The West Virginia Mountaineers are making a change at quarterback, rolling with Garrett Greene over J.T. Daniels on Saturday against K-State, according to ESPN's Pete Thamel.
Greene led the Mountaineers to a win over Oklahoma last week, their first ever vs. OU in Big 12 play, in a 23-20 victory in which Greene's dual-threat ability gave WVU a much-needed element for the offense. Greene rushed for 119 yards and two scores in the win as he took over for J.T. Daniels, who had started every game this season after transferring in from Georgia in the offseason.
Greene also completed 12-of-22 passes against Oklahoma for 138 yards and one touchdown. But the competition steps up in a big way against a Kansas State defense that's No. 12 nationally in scoring defense with 17.5 points per game.
West Virginia is 4-6 on the season and needs to win out to reach bowl eligibility. It remains to be seen what Neal Brown's future is at West Virginia after the university fired athletic director Shane Lyons this week. According to reports, Brown's future has not yet been decided by the administration.
Kansas State vs. West Virginia kicks off at 2:00 ET/1:00 CT on ESPN+.