Trending Now
Kirk Herbstreit Gets Roasted for ESPN Employee Rubbing His Feet During College GameDay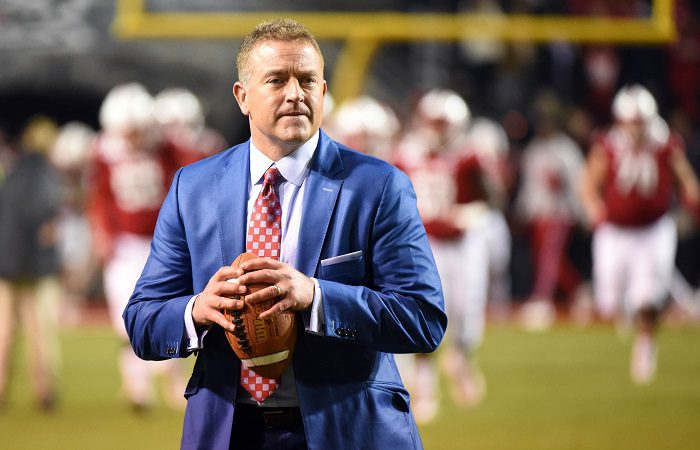 ESPN's College GameDay was in Bozeman, Montana on Saturday for Montana vs. Montana State and it was the coldest College GameDay in the history of the program, with temperatures hovering in the low single digits during the show.
Naturally, it was cold for everyone, but Kirk Herbstreit looked like he was handling the cold worse than most. A video of an ESPN employee rubbing Herbstreit's feet, presumably to warm them up, went viral on Twitter on Saturday.
And needless to say, many college football fans had a field day with this video.