Baylor Bears
Big 12 Football Week 12: The Good, the Bad and the Ugly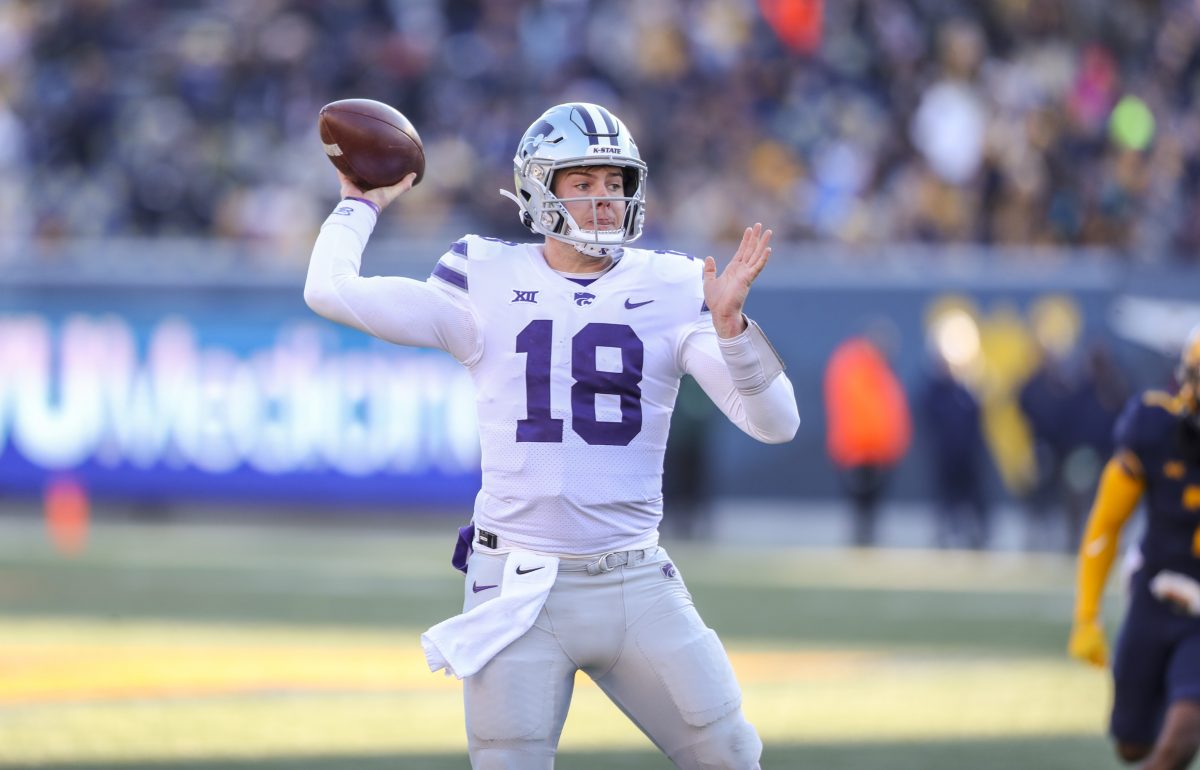 Another week has come in gone in the Big 12 Conference. After another great Saturday of games, there is always plenty to discuss and the race for the conference title is in full swing as we push through the season. Here is the good, the bad, and ugly from Week 12 in the Big 12.
The Good
TCU (Beat Baylor 29-28)
My heart is still beating out of my chest just thinking about this game! First off, what a game and what a performance by this TCU team. There is no quit in this team and they just keep finding ways to win football games. And how about Max Duggan? The guy just willed his team to a victory and honestly, he should be in New York for the Heisman ceremony next month. When they had their back against the wall, they dug deep and made big plays. When they needed a stop, they got it late and ended up kicking a walk off field goal with the clock running as time expired. Shout out to Griffin Kell for having ice in his veins because he was put in a tough spot, and he delivered. With the win, TCU becomes the first Big 12 team in the College Football Playoff era to have an 11-0 start to the season.
Texas (Beat Kansas 55-14)
Texas completed just 11 passes in this game, and they didn't even need to complete one because they ran all over Kansas. Bijan Robinson rushed for a career high 243 yards and scored four touchdowns. Even backup Jonathan Brooks rushed for over 100 yards as Texas racked up a total of 427 rushing yards on the day. This game was never close and if it lasted any longer Texas would have probably rushed for over 600 yards.
Kansas State (Beat West Virginia 48-31)
It was a tale of two halves for Kansas State. In the first half, the offense was scoring points but struggled to get stops. Luckily, they scored 41 points in the first half and kept West Virginia in check in the second half. Will Howard had another monster game as he threw for nearly 300 yards. Ben Sinnott and Malik Knowles were his favorite targets as they combined for 196 and two scores. With the win, Kansas State is now just one more victory away from clinching a spot in the Big 12 title game.
Texas Tech (Beat Iowa State 14-10)
Sometimes winning can be ugly and that's ok because winning is all that matters. Despite scoring just 14 points, the offense put together a beautiful drive late in the game when they were down 10-7. However, this game was all about the defense. Sure, they gave up some yards, but they gave up only ten points. Iowa State had the football inside the Texas Tech five-yard line on back-to-back drives and the Red Raiders came up with huge stops both times. It's not often you see a team go 3/13 on third down and get outgained 422 to 246 and win. Not to mention, they won on the road and now are bowl eligible. Hats off to Joey McGuire for getting this team to a bowl game in year one.
Oklahoma (Beat Oklahoma State 28-13)
Much like Kansas State, Oklahoma scored all their points at once and then coasted to a victory. As crazy as it sounds, Oklahoma scored all of their 28 points in the first quarter and then were shutout for the final three. The offense was on fire to start this game but then fell flat. They had a ton of three and outs but thanks to their defense, they were able to hold on. Despite giving up 484 yards, they held Oklahoma State to just 13 points. Not only did Oklahoma beat their in-state rival but they also became bowl eligible in the process.
The Bad
Baylor (Lost 29-28 to TCU)
Baylor played great for three and a half quarters but completely came undone late in the fourth quarter. After going up 28-20, the Bears went three and out on their next two drives. Those two drives were crucial in this game because TCU needed those stops to get the ball back. I was also a little surprised that Baylor didn't go for it on fourth and three from their own 40-yard line when they were up by eight. The Bears did an excellent job attacking the edges in the ground game as they ran for 232 yards. I felt like towards the end of the game the defense let up and the play calling was more geared towards trying not to lose the game instead of trying to win it.
West Virginia (Lost 48-31 to Kansas State)
Outside of Sam James catching three touchdown passes, there wasn't a whole lot of good for West Virginia. The defense couldn't stop Kansas State's offense at all in the first half and they didn't have enough offense in the second half to make the comeback. Plus, their eight penalties didn't help either. The good news is that Garrett Greene got some experience as he made his first start but other than that, this was a tough game for West Virginia. With the loss, they now fall to 4-7 on the season and will probably be 4-8 after next weekend. West Virginia already parted ways with athletic director Shane Lyons and Neal Brown should be next.
Oklahoma State (Lost 28-13 to Oklahoma)
The first 15 minutes of this game couldn't have gone any worse for Oklahoma State as they found themselves down 28-0. Somehow, the defense managed to shut out Oklahoma for the final three quarters. Unfortunately, the offense couldn't quite get back into this game. Spencer Sanders looked all out of sorts with his receivers, and he threw four interceptions. I know what this offense looks like without him, but you can't turn the ball over four times on the road and expect to win. I feel like Spencer tries to do so much and he does because he carries the offense on his back. This team has had issues with injuries and the offensive line has been a letdown this season. The Cowboys have one final game against West Virginia next weekend so I will be interested to see how they respond after a game like this.
The Ugly
Kansas (Lost 55-14 to Texas)
The offense was terrible, but the defense was beyond bad. They gave up 427 rushing yards to Texas and they had zero chance stopping Bijan Robinson. Kansas was down 31-0 in the first half and were never in the game from the moment they kicked off. I am not really sure what else I can say besides this was one of the worst defensive performances I have seen in the Big 12 this season.
Iowa State (Lost 14-10 to Texas Tech)
I am not here to complain about the defense. Once again, they were awesome and were the only reason Iowa State was even in this game. But the offense and special teams continue to be disappointing. Drake Nettles missed two kicks in this game which left points on the field. The two misses weren't even close.
As for the offense, I am not sure where to start. The offensive line is getting zero push up front and didn't do a great job in pass protection either. My biggest issue was the two red zone trips in the third quarter. In the first trip, the offense had the ball at the Texas Tech two-yard line and faced a second and one. Offensive coordinator Tom Manning called three straight run plays up the gut that got stuffed. On the very next drive, the offense once again got two more tries on fourth and short from the Texas Tech two-yard line and failed to get points. Those two drives I put on the coaching staff and speaking of the staff, some changes need to be made this offseason.