Big 12 News
Texas Tech LB Tyree Wilson Announces End of College Career to Prepare for NFL Draft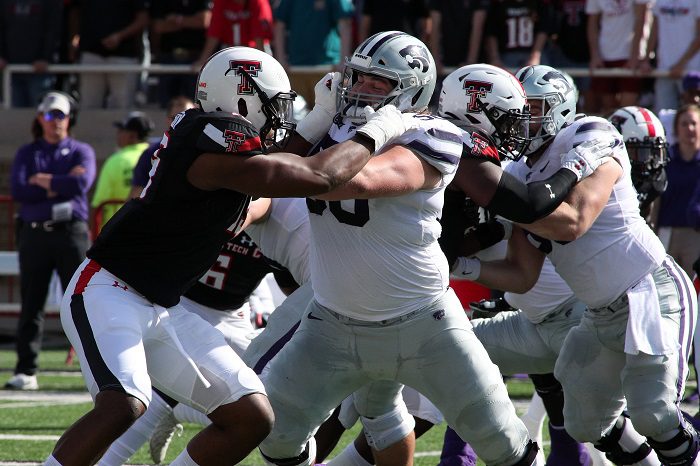 Texas Tech will have to finish the rest of their 2022 football season without star linebacker Tyree Wilson. Wilson announced on Twitter on Sunday night that due to an injury he would be shutting it down for the rest of this season and begin preparing for the NFL Draft.
Wilson wrote in part, "I fully intended to finish this season with my brothers, but, unfortunately, I broke a bone in my foot and despite my best efforts to work through it, multiple doctors have advised me to get it fixed immediately. Although I have to stay off my foot for the next couple of months, I will be 100% healthy and prepare for NFL Draft workouts where I plan to continue to prove I'm the best defensive player in this upcoming draft."
Here is Wilson's full post.
Wilson finishes this season with 61 tackles and seven sacks. He currently still leads the Big 12 with 14.0 tackles for loss, 2.5 more than anyone else in the conference.
Wilson played against Kansas last week, but had just two tackles before suffering an injury in the third quarter. He missed Saturday's 14-10 win over Iowa State.
Texas Tech finishes its season on Saturday at home against Oklahoma before awaiting their bowl game, which will be announced on Saturday, December 4th.