Big 12 News
Bijan Robinson Leads Three Big 12 Doak Walker Award Semifinalists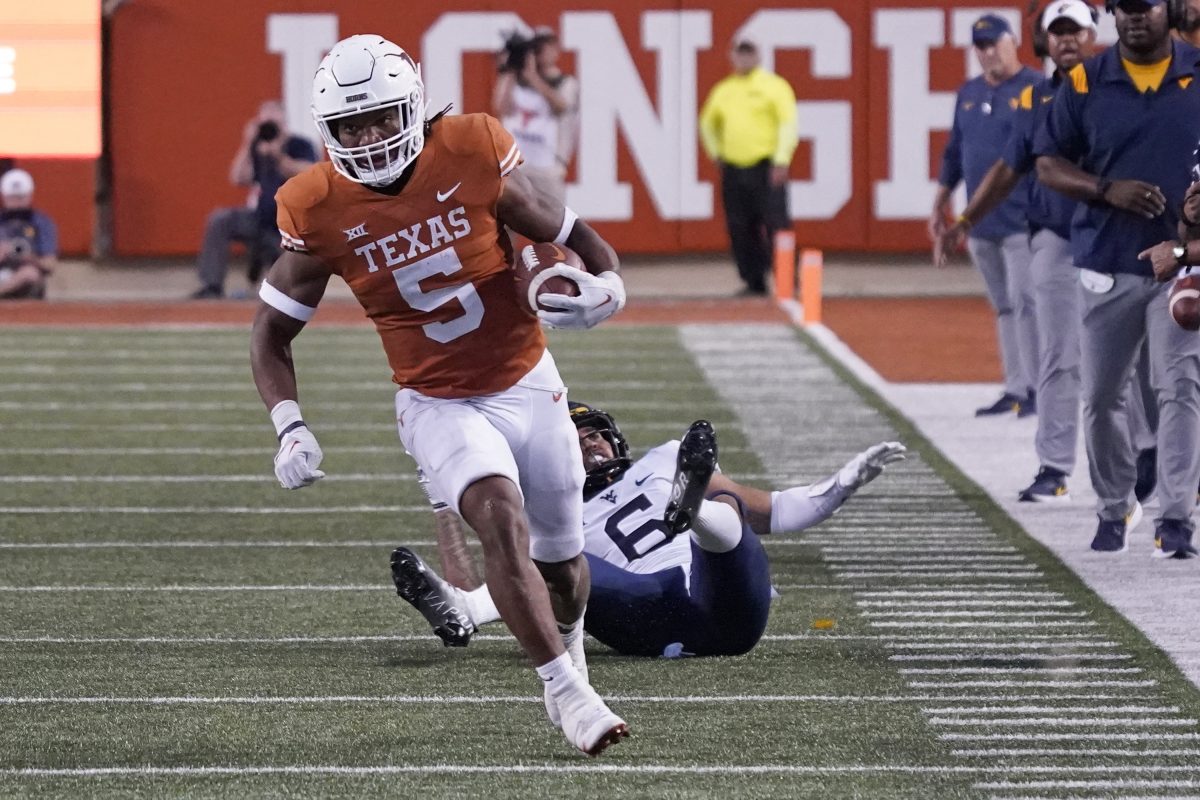 The Big 12 has several top-tier running backs within its ranks, and that showed when the list of Doak Walker Award semifinalists was released on Tuesday.
The Doak Walker Award, annually presented to the nation's top running back, is the only national award that requires that an athlete is in good academic standing and on schedule to graduate within one year of other students of the same classification.
Among the 10 national semifinalists are three Big 12 running backs: Texas' Bijan Robinson, TCU's Kendre Miller, and Kansas State's Deuce Vaughn.
Robinson, who is sixth in the nation in rushing with 1,401 yards and fifth in all-purpose yards averaging 155.91 yards per game, is coming off a game against Kansas in which he turned 25 carries into a career-high 243 yards and four touchdowns.
TCU's Kendre Miller is doing something in Fort Worth that hasn't been done since LaDanian Tomlinson was toting the rock for the Horned Frogs. In 2000, Tomlinson scored a touchdown in 12 straight games, and with a touchdown against Iowa State this week, Miller will be the first running back to do that since LT. Miller has 14 touchdowns and 1,188 yards in 2022 to this point.
Kansas State's Deuce Vaughn ranks 14th nationally in scrimmage yards (rushing + receiving) per game at 128.5, while he is 22nd in the country in all-purpose yards per game at 128.55. He is the third player in K-State history to record multiple 1,000 yard seasons in Manhattan, following Darren Sproles (2002-04) and Daniel Thomas (2009-10).
Finalists for the 2022 Doak Walker Award will be announced November 29, and the winner will be unveiled live on ESPN during The Home Depot College Football Awards on December 8.