TCU Horned Frogs
Paul Finebaum on Big 12 Championship Game: 'None of Us Will Be Watching Very Closely'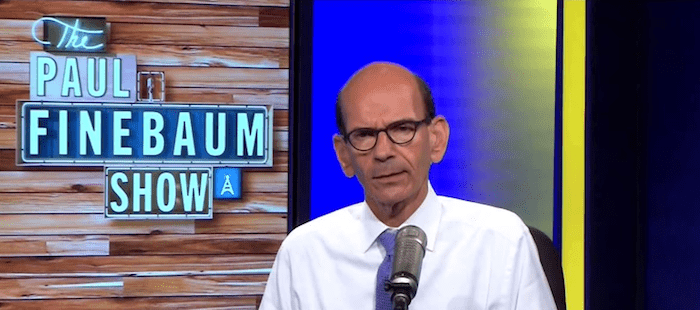 The Big 12 is the most competitive conference in college football and advanced analytics show its right up there near the SEC in terms of quality, but to ESPN's Paul Finebaum, it may as well be the Mountain West.
During another predictable appearance on ESPN's First Take, Finebaum, Stephen A. Smith and Keyshawn Johnson were discussing the possibility of USC getting into the College Football Playoff. During Finebaum's answer, he brings up TCU, saying, "Assuming TCU continues to win in the Big 12, they have Iowa State and then the Big 12 Championship Game, which none of us are going to be watching very closely."
Does someone want to let Finebaum know his employer clearly sees more value in the Big 12 Conference than he does given that they just re-upped their deal together?
Keyshawn Johnson then went on to ask Finebaum why it feels like TCU is this year's Cincinnati. Finebaum's answer? "Because they are". He added, "I don't think they could cut it against the big boys in college football right now."
He then added that TCU, "isn't going to play another good team".
Oh, you mean not Kansas State? Who they are likely to play in the Big 12 Title Game and is the highest-ranked three-loss team in the country? Get lost.
It's just the same, old tired story with these clowns at ESPN. Ripping the Big 12. Having zero knowledge of what they are actually talking about. It's nothing new. And Brett Yormark should start barking.
Here's the video if you're so inclined to torture yourself.