Baylor Bears
Big 12 Football Bowl Projections Entering Week 13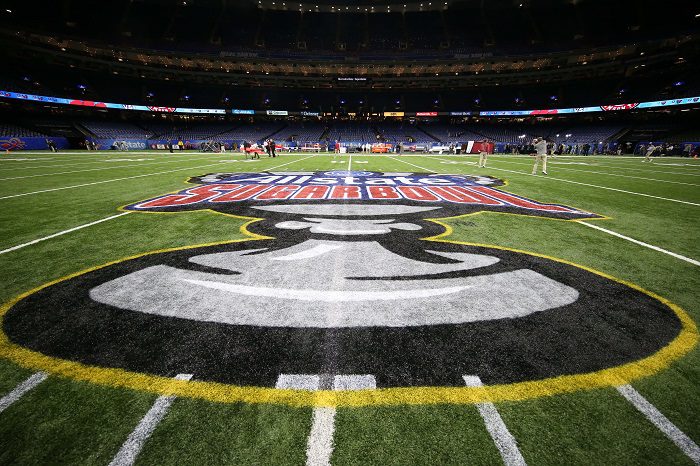 We are now twelve weeks into the college football season, and it is time to start thinking about bowl games. There is still a weekend left, but it is never too early to start thinking about the postseason.
Jerry Palm from CBS Sports recently released his latest college football bowl projections. It is always interesting to see how things change from week to week but here is what he currently has listed for the Big 12.
Fiesta Bowl (CFB Playoff)
TCU vs Ohio State
Once again TCU is projected to get into the College Football Playoff. The Horned Frogs are 11-0 and are now two wins away from getting to the final four. In fact, they are the first Big 12 team in the College Football Playoff era to start 11-0. Their future opponent will could change depending on the Ohio State/Michigan game this weekend.
Sugar Bowl
Kansas State vs LSU
As Kansas State soars in the rankings, they are still set to make their way into a NY6 game. The Wildcats are currently ranked 12th in the latest rankings but it will be interesting to see where they will land if they lose a game.
Alamo Bowl
Texas vs Washington
If there was a second home to the Texas Longhorns, it would be San Antonio because they always seem to be playing in the Alamo Bowl. While that isn't ideal for the Texas faithful, it still is better than where they were a year ago when they went 5-7.
Cheez-It Bowl
Oklahoma State vs North Carolina
As the weeks go on, Oklahoma State seems to be falling down this bowl list. The Cowboys have lost four out of their last six games and seem to be trending in the wrong direction. If they lose to West Virginia on Saturday, they may slide down another spot.
Texas Bowl
Oklahoma vs Mississippi State
Well, the Sooners have done it. They made a bowl game. I know it doesn't seem like much but for a while there I wasn't sure if they could win six games this season. These extra bowl practices will be big for Brent Venables and his staff to get some younger players reps they wouldn't normally get during the season.
Liberty Bowl
Baylor vs Auburn
Much like Oklahoma State, Baylor keeps falling on this list. Once a thought to go to the Sugar Bowl early on in the season are now projected to get to the Liberty Bowl against a team who just fired their coach.
Guaranteed Rate Bowl
Texas Tech vs Maryland
How about these Texas Tech Red Raiders? It has been so long since I have seen them on here and they finally got their sixth win last weekend against Iowa State. This is a big step in the right direction for first year head coach Joey McGuire.
First Responder Bowl
Kansas vs Michigan State
The Jayhawks remain in the First Responder Bowl, but their opponent has changed over the past few weeks. I know Michigan State has had a down year, but this would still be a tough test for Kansas.