Big 12 News
West Virginia Coach Neal Brown 'Likely' Back for 2023 Season: Report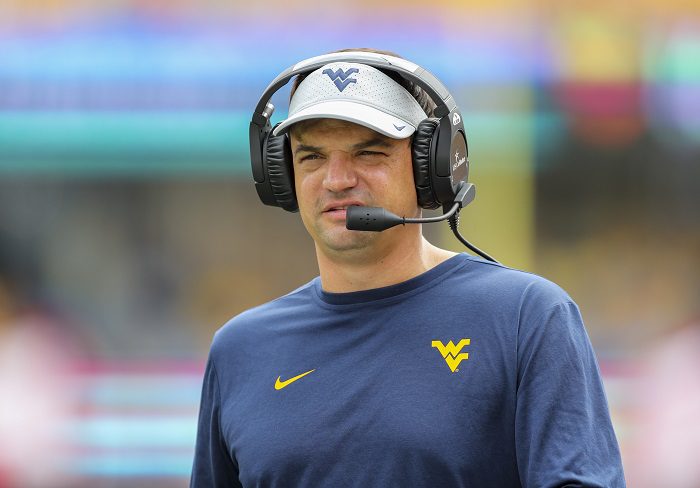 Despite Neal Brown set to wrap up a third season under .500 in four years on the job at West Virginia, a new report from ESPN says that Brown is "likely" to receive another year in Morgantown. The Mountaineers recently moved on from AD Shane Lyons, but Brown could very well hang on for 2023.
In an article by Adam Rittenberg and Chris Low, ESPN is reporting that Brown will likely be returning as head coach of the Mountaineers for at least next season.
The report states: "Athletic director Shane Lyons is out, and coach Neal Brown's status has been shaky for a while. But WVU will not make any decisions until the end of the season, and several industry sources are saying Brown likely will receive another year under a new AD in 2023. Brown's hefty buyout is clearly a factor, and while West Virginia will run an accelerated AD search, the timing to complete both changes by early December would be difficult."
Brown is 21-25 in his four seasons on the job and just 13-21 in Big 12 play in four seasons in Morgantown. With three losing seasons in four years, Brown matches the number of losing seasons for WVU from 1999 to 2018.
But by the time WVU brings in a new athletic director, the Early Singing Period, critical for any program, will be right around the corner and the exodus from the recruiting class if Brown is let go could damage the program for years.
West Virginia's 2023 recruiting class is ranked just outside the Top 30 nationally, according to 247Sports.
The Mountaineers wrap up the season at Oklahoma State on Saturday.