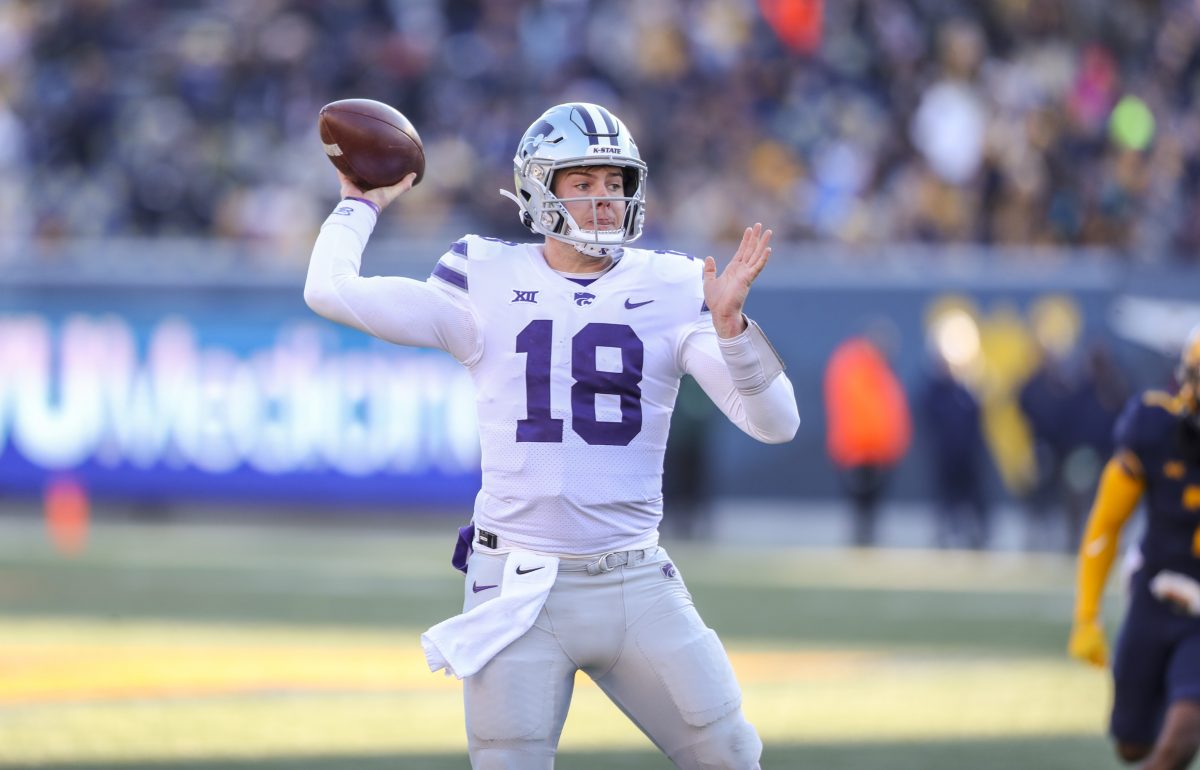 Some games are just better than others. It's a simple rule in the life of a college football fan and one that doesn't take long to figure out. Most nonconference games anymore are ho-hum, with FBS opponents taking on FCS opponents and beating their brains in by 42 points every other week.
Once conference play starts, things seem to get a little better, other than when your team plays the cellar dweller of the conference (you know who you are).
However, on every magical Saturday, there are a handful of games that are truly spectacles in their own right; games that you absolutely cannot miss out on, so you set your DVR (or your VCR I suppose) so that you can catch all the action if you must choose one over the other.
Those are the games we wake up for on Saturday.
Here are this week's Heartland College Sports' Staff Big 12 Games of the Week.
PETE MUNDO
I suppose the answer could be K-State vs. Kansas, but I want to see how Texas vs. Baylor plays out first. The Longhorns are still in the hunt for a trip to the Big 12 Title Game, but first they need to beat Baylor on Friday. Is Baylor fired up to play spoiler this week despite their heartbreaking loss to TCU last week? Or are they burnt out? Regardless, these two teams have played close games and nearly split them as well. Over the last ten match ups, five have been decided by one score or less with Texas holding a 6-4 edge. This will be a fun one to kick off the weekend on Black Friday.
BRYAN CLINTON
The Sunflower Showdown has been all about Kansas State for the past 13 years, but Kansas is finally going bowling and would love nothing more than to lock in a winning season by ending their season by upsetting their in-state rival. K-State on the other hand has plenty to play for as a win will put them in the Big 12 Championship Game for the first time since 2003. This is one of the most underrated rivalries in college football and has been lopsided as of late, but I expect this game to be closer than it has been in the past. The Governer's Trophy is on the line and I feel like we just might be in for a bar fight between the Wildcats and the Jayhawks.
MATTHEW POSTINS
It's a rivalry game, of course. But this game hasn't been relevant that often lately. Kansas State has won the last 13 meetings. But even during that time, Kansas State has won two of those games by a touchdown or less. Kansas just hasn't been very good. That's changed. Kansas is good this year — not gonna win the Big 12 good — but good enough to make this the most competitive game in a long time. The last time Kansas won this game was in 2008 in Lawrence, and it was a blowout. The last time Kansas won in Manhattan was 2007, and that was a six-point Jayhawks win. I suspect this will be the best game of the weekend in the Big 12 in part because of the rivalry but also because of what K-State has at stake.
DEREK DUKE
There are so many big things in this game on Saturday. Kansas State controls its own destiny to clinch a spot in the Big 12 championship game if they take care of business. Plus, this is also a big rivalry game in the state of Kansas known as the Sunflower Showdown. So, we have a high-stakes game between team schools that absolutely hate each other. What else could you ask for in the final week of the regular season?